The OL4 is a lightweight, high-performance solar safety light designed for tough industrial locations such as mines and constructions zones.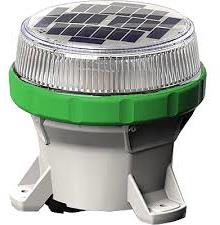 Simple to install and relocate without the need for wiring, and with an optional magnetic mounting kit available separately, the OL4 is ideal for marking ground hazards, fences, barricades and other construction hazards on site.
Its user-friendly design allows you to adjust the flash pattern from the bottom of the light, and it is available in a variety of colour configurations depending on your application.
Contact APS to learn more: Click here