When the temperature drops and visibility is compromised, your driving lights need to be able to handle the extreme operating conditions.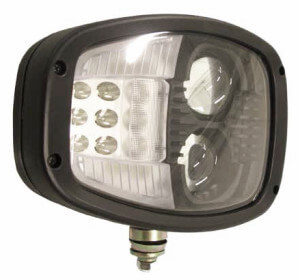 While some fixtures are clearly not up to the task, the ABL 3800 LED heavy-duty driving light has been designed to thrive in harsh working environments and withstand the unique challenges of cold, wet, salt, dirt, and high vibration application. The integrated 5 functions include low, high, and turn signal indicators.
The 3800 LED is built tough and has both IP68 and IP69K ratings.  It can operate effectively within a temperature range of -40°C through to +85°C making it perfect for a variety of applications from snowplows, tractors, trucks, and much more.
Suited for driving over uneven terrain, the fixture offers a high vibration resistance of 15 Grms from 24 to 2000Hz and shock resistance of 60 G, ensuring the reliability of the DOT/SAE/ECE homologated driving lights package even in the most demanding conditions. Approved for on-road and off-road vehicles.
To learn more: Click Here