Weather conditions severely impact visibility and safety! Glare from white light shining on fog, rain, and snow can create dangerous driving conditions for drivers and oncoming traffic.
The LED2000AF from ABL is built for these tough conditions.  The amber light produced by this 2000 lumen fixture cuts through the glare increasing operator safety by improving visibility.  The LED2000AF comes in a compact 3×3 housing.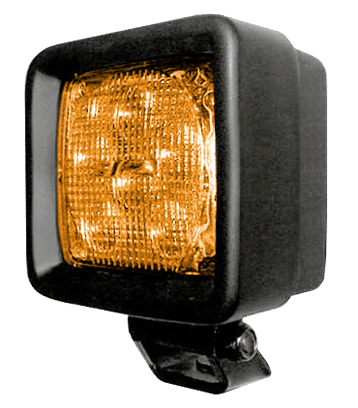 The fixture's small footprint makes for easy mounting on most vehicles and locations. The housing is built out of aluminium alloy and the lens is made from impact-resistant hardened glass. IP68 and IP69K rated, this light stands up to extreme conditions. Perfect for mining, construction, transportation, snow removal, and municipal fleets.
To learn more: Click Here