Look no further for the perfect all-round compact OEM quality LED light for fleets, support and utility equipment, service trucks, fork lifts, and small to mid-size construction equipment.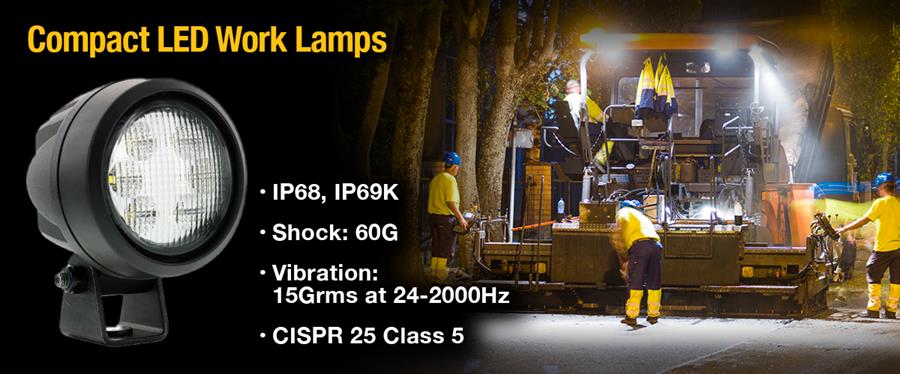 ABL Lights have revolutionised the compact heavy-duty lights market with a value-priced high-performance light series. Designed for harsh environments, these lights feature IP68/69K ingress protection, 15 Grms @ 24-2000Hz vibration resistance, 60G shock rating, crystal clear hardened glass lens that will last the test of time, top of class EMC ratings, universal mounting package, plus 4 years warranty for peace of mind.
These ABL compact LED work lamps are one of the few LED work lamps in the market that meet CISPR 25 Class 5 standards. With heavy equipment, trucks and fleets packing more and more sophisticated electronics it is imperative that potential noise / interference is eliminated. Depending on your lighting (Lumen) output requirements, ABL Lights offer three models to choose from: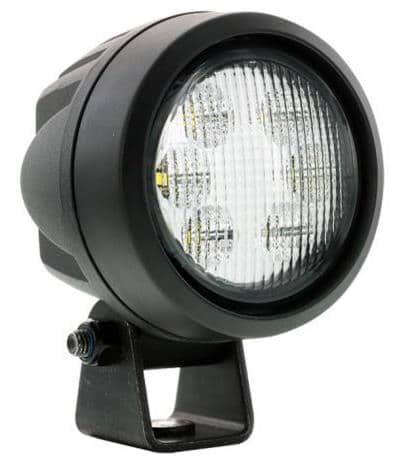 Each model allows you to select from three different light patterns, Flood, Long Range or Asymmetrical Flood. If you need help in choosing the right model for your particular application, please contact the knowledgeable team at APS.