Voltage: 90-277V AC
Project Scope
APS Lighting & Safety were approached to help provide an effective lighting solution for a truck dump apron feeder, which had an area 25m long by 15m wide in a U-shape around the feeder itself.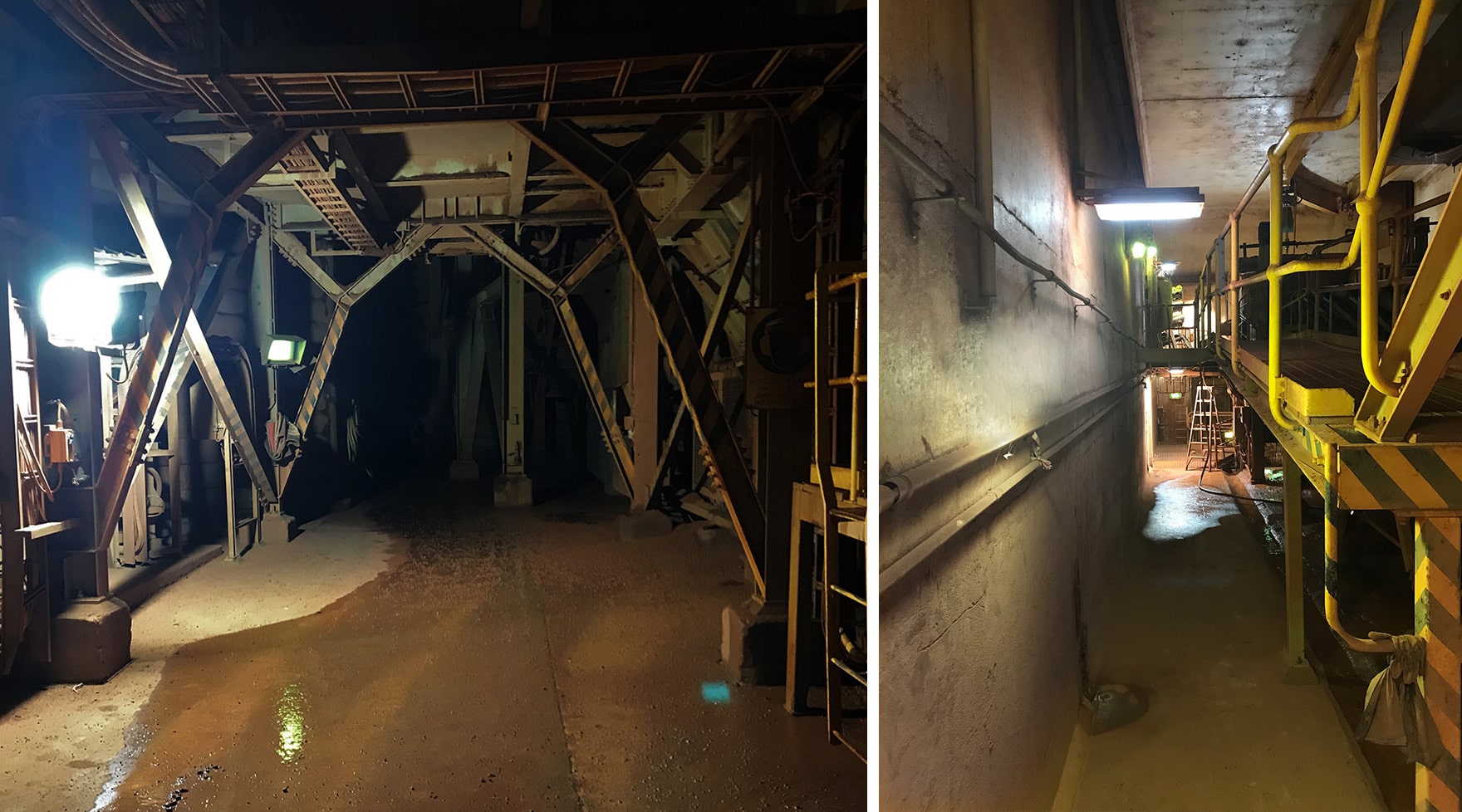 Originally the feeder was illuminated by a mish-mash of lighting fixtures of varying wattages (i.e. 80W, 250W, and 400W) and technologies (i.e. Metal Halide, Sodium, etc). There were 14 fixtures mounted along the outer walls with several of these inoperable. For those that were working, the lighting levels were below the standard recommendations for this type of application. Some noticeable issues included: inadequate light readings of 21.23 Lux at the entrance where 2 of the 4 large Metal Halide fixtures were in operation, and poor lighting output along the back wall, which were significantly lower at only 3.59 Lux.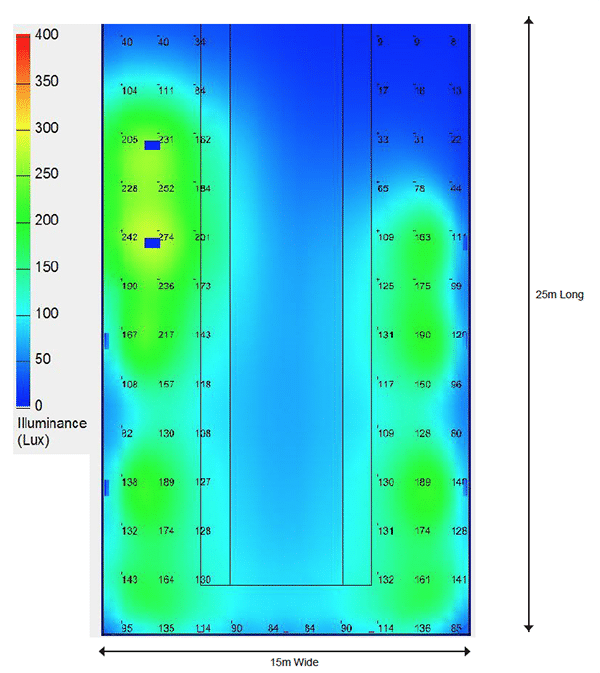 Proposed Solution
APS proposed a more eco-friendly lighting solution with reduced maintenance costs by replacing all existing fixtures with low-power LED light fixtures. This included 50W LED Junction Box Light fixtures for both sides of the apron feeder via roof and wall mounts, and 10W LED Junction Box Light fixtures to the back wall.
The aim was to provide sufficient lighting along the feeder walkway area with a minimum level of 25 Lux. With the proposed 50W and 10W LED Junction Box light fixtures, APS had achieved a minimum level of 34.25 Lux at the rear of the feeder and 123.82 Lux along both sides. A significant improvement for our customer.
Contact your local APS representative to discuss how we can tailor a solution to meet your needs.