APS were approached to help provide an effective lighting solution for a truck dump apron feeder.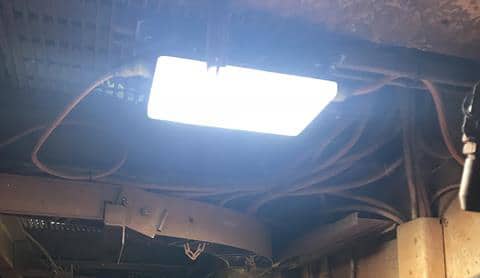 Problem: The apron feeder was originally illuminated by fixtures of varying wattages (80W, 250W, and 400W) and technologies (Metal Halide, High Pressure Sodium, etc), there were 14 fixtures mounted along the outer walls with several of these inoperable. Combined with costly power-consumption, high emissions, and increased maintenance levels, the existing 'operable' fixtures output Lux levels were below site required standards.
Solution: APS proposed high output 50W and 10W LED junction box lights to replace all existing fixtures. This eco-friendly solution exceeding Lux levels whilst reducing power consumption and maintenance costs.