Adding directional lighting can be a challenge as new trucks and vehicles no longer have a boxy design. Instead, they feature sleek designs with a lot of curves. This has forced installers to place directional lighting where you can find flat services, not where the light would be more effective.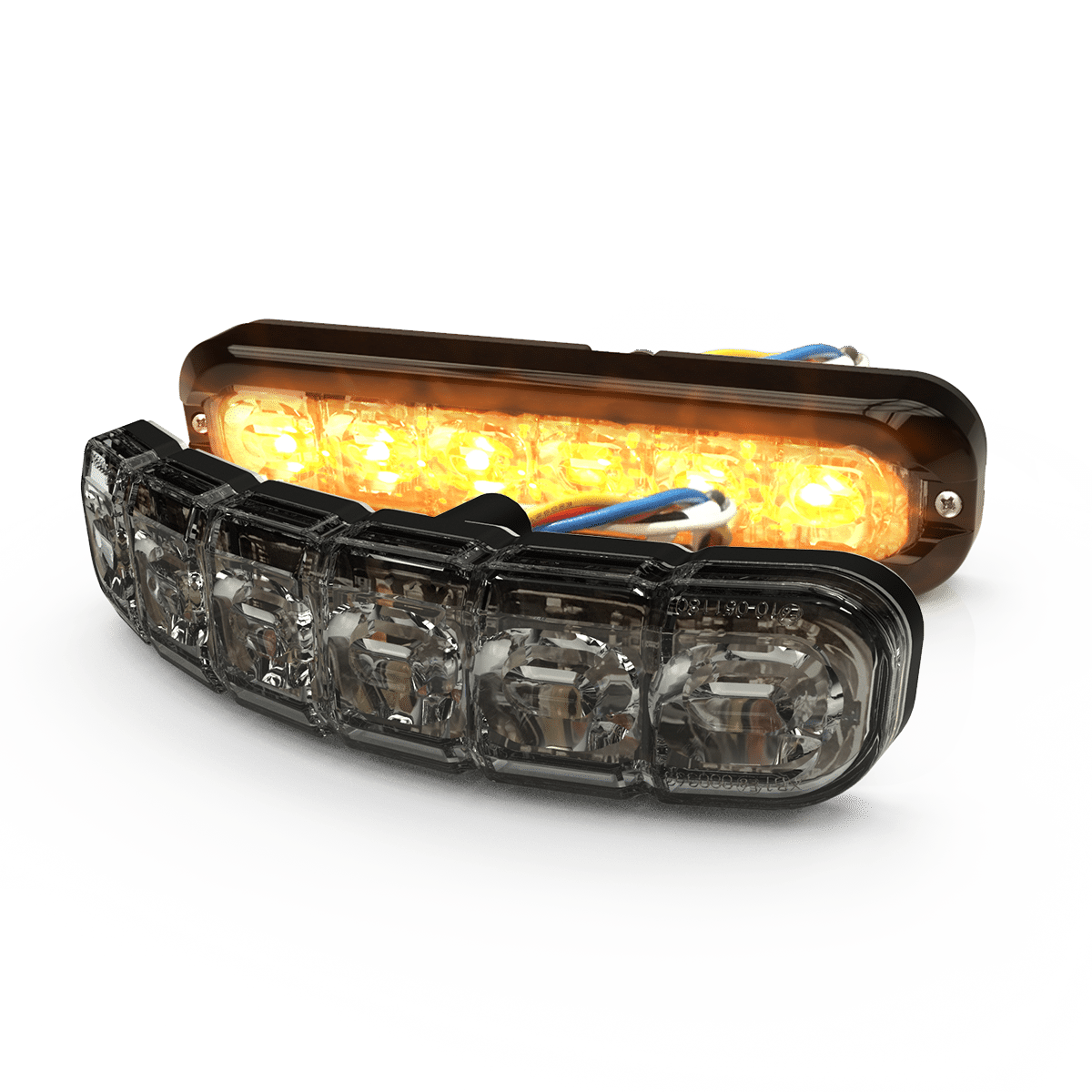 Introducing the UltraFlex™, the first directional of its kind. With a bend radius of 120°, this versatile directional warning light can be mounted on both flat and curved surfaces. Giving you endless possibilities on mounting locations.
The UltraFlex™ has an all-silicone housing that flexes. This silicone design helps protect the light from accidental lens cracks as a result of impact damages (i.e. rock chips). The silicone is resistant to yellowing and warping.
This directional is 12-24v and features 69 flash patterns, you are sure to find one that suits your application. Sync capable with all newer ECCO directional and Mini-Bars. SAE CLASS I means that it is bright. This little light will make sure that you are seen. With both IP67 and IP69K, you can rest assured that this directional can withstand tough conditions. Six colour combinations to choose from. High-Bond Tape for curved installation or 2-bolt bezel for flat surface installation included.
To learn more: Click Here