Why consider this resonating horn for your heavy machines at mining, construction and industrial sites?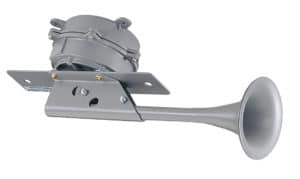 Penetrates high ambient noise levels – ideal for busy mining and construction sites.
Being electrically activated, the Model 52 does not require an air compressor for operation.
Produces 124 dBa @ 1m (114 dBa @ 10′) with a 305m (1,000 ft) range.
Able to withstand the shocks, vibrations, dust and atmospheric conditions encountered in off-road use.
Specifically designed for off-road vehicles and machinery such as excavators, loaders, bulldozers, trenchers, scrapers, compactors, etc.
To learn more: Click Here