NEW Instructional video for Installing the Preview Xtreme with video link on a mining haul truck

PreView have released an informative installation video for the PreView Xtreme 5.8Ghz radar object detection or collision alert system. Mike Williams at Preco Electronics will guide you through the installation on a CAT 773 Haul truck of a Single Rear (Reverse Only) Sensor System (XPV4232A) with Camera and PreView Plus Monitor (PVP-760).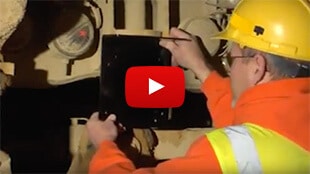 Installing PreView Extreme on a Mining Haul Truck
This system is set up to be active when the vehicle is put in reverse. Mike guides you through the steps of mounting the bracket and sensor and then setting up the in-cab monitor. For additional installation instructions for multiple sensor system on larger heavy equipment vehicles please contact your APS Sales and Installation team.