The most powerful FRA-approved replacement solution for 7″ locomotive headlights has just become even better with the addition of a heated lens which provides added safety and increased visibility in low temperatures.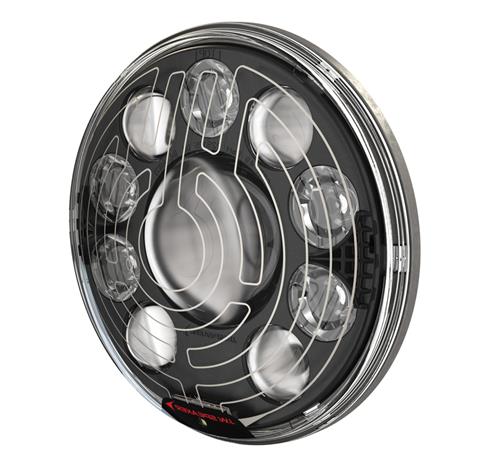 The updated headlights utilize JW Speaker's unique SmartHeat technology, which provides a thermally conductive grid system that will de-ice the lens up to twice as fast as other lights, automatically reacting to temperature changes on a real-time basis with no action required by the driver. This makes the fixture an excellent choice year-round.
The Model 8770 GEN3 is designed for railroad locomotives using only high and low functionality (determined through a control line) and can also be used as a ditch light application.
To learn more: Click Here