Do you require OEM replacement thermal breakers with wiring protection that can combat the harshest of environments? The Klixon CDM Series and SDLM Series of circuit breakers can protect your vehicle's wiring, accessory circuits, equipment, and batteries.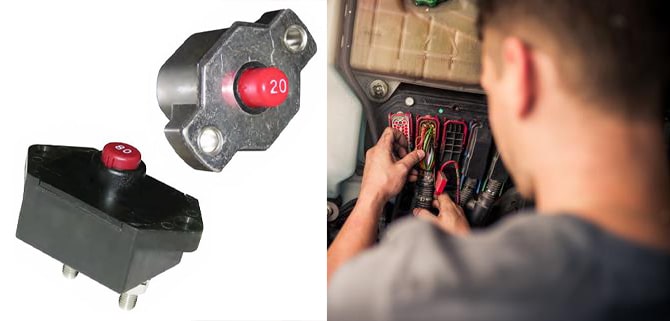 These compact and lightweight thermal breakers combine trip-free protection with a super-fast response time to interrupt short circuits or current overloads. With a weatherproof and sealed housing to keep out moisture, dust, grease, fuel vapours, and other harsh environmental elements, Klixon circuit breakers are perfect for electrical fitters in the mining, construction, and fleet industries that work on heavy vehicles and machinery – even trucks and buses.
Available in both open and sealed body configurations with manual and automatic reset options, the C series range is from 2 to 40 Amps while the S series is built for applications involving 35 to 150 Amps. Ignition protected and UL recognised.
To learn more: Click Here