Compact 3×3 LED Work Lamp : 1,000 Lumen (Rated) : 10-36Vdc : IP66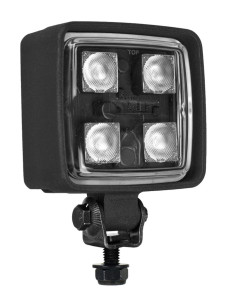 ABL have released their 500 LED series, based on their proven compact 3×3 500 Series Halogen H1 Series work lamps. The 500 LED lamp is a new multi-volt (10-36VDC) LED work lamp with halogen performance. It is equipped with a patented LED-engine holding 4 high performance LEDs. To secure high output, performance and long life time, a patented cooling system is used.
ABL 500 LED meets the highest quality demands of the vehicle, forest and mining industry.
Now available from APS USA and APS Australia.
For further information click here.