Each year OEM Off-Highway Magazine selects the 10 most innovative products of the year and features them in their year end issue.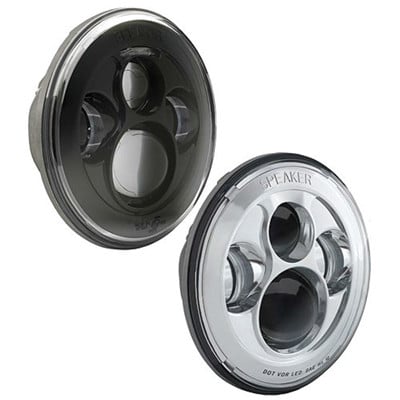 This year, J.W. Speaker's Model 8700 Evolution 7" Round LED Headlight walked away with the top spot!
The 8700 Evolution provides superior visibility, rugged durability, and unmatched longevity combining the latest technology, cutting-edge engineering, and high quality materials. This military-grade headlight is proudly designed & manufactured in the U.S.A. and comes in DOT-,ECE RHT-, and ECE LHT-compliant configurations.
Designed with retrofitting in mind, the Model 8700 Evolution LED headlight easily fits into standard 7" round mounting spaces. This installation video shows just how easy it is to install! The multi-voltage (12-24V DC) design allows installation in both 12V and 24V applications, making the 8700 Evolution extremely versatile.