NOT AVAILABLE FOR EXPORT
Klixon Precision Products manufacture standard and custom electromechanical products for commercial and aerospace applications. They have been committed to supporting engineers with reliable high–quality products and custom solutions since 1956. Their quality and engineering systems, and the majority of their product lines are ISO 9001 certified.
Applicable products and systems are also AS9100 and TS16949 certified. Klixon's thermal circuit breakers are compact, lightweight, protective devices designed to repeatedly interrupt short circuits or extended overloads in applications which require precise, dependable operation plus high resistance to shock and vibration.
Products
Click for all Klixon products

Circuit Breakers
CDM Thermal Circuit Breaker | SDLM Thermal Circuit Breaker

Catalogs
Click on the catalog below to open the PDF in your browser.

Klixon Catalog 2014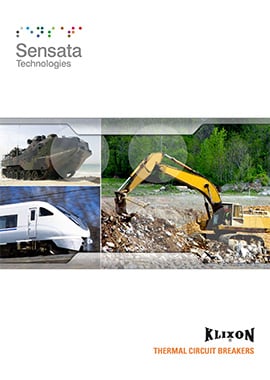 4.6 MB (small size)