Brand: Dragon Wear
Origin: USA
---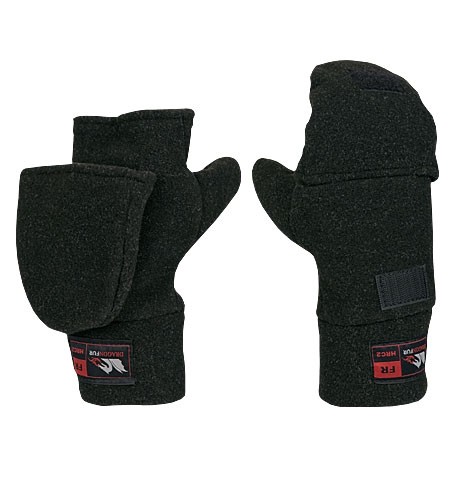 Click for:

These mittens will keep you fingers toasty warm. When you need more dexterity the top flips back and Velcro's out of the way.
DragonWear Flip-Top™ Mittens Features & Benefits ▲
Long cuff for seamless coverage between mitten & shirt sleeve
Hazard Risk Category 2 compliant
Nomex® Tech Specs
Materials: Fire-resistant and Wind-resistant Nomex® IIIA Fleece, Fire-resistant Velcro, Nomex thread.
Sizes: S – XL