Brand: Osram
Origin: Germany
---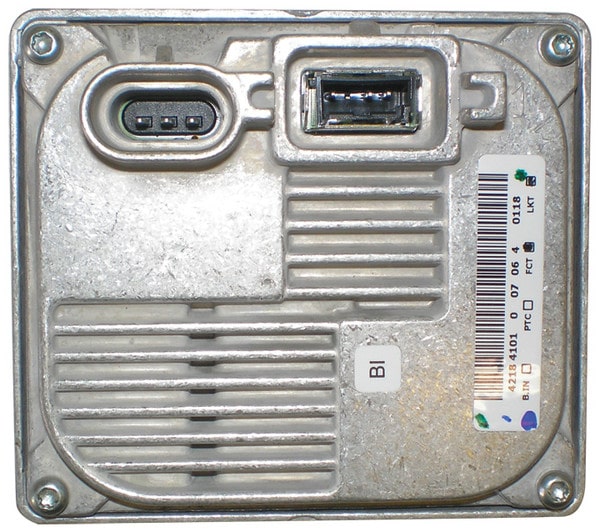 Click for:

The D1 ballast unit for the 12V and 24V supply voltage has been specially developed for D1 systems. It is smaller and more compact than conventional D2 ballast units, as the igniter has now been removed from the ballast unit and integrated into the lamp itself.
Operating Voltage Range: 12V Ballast (9-16V); 24V Ballast (18 – 32V). Reverse polarity protected. Over lock out voltage.
Overall size and weight reduced by nearly 50% versus the Gen4 ballast. Compact, high performance ballast offers multiple mounting configurations. All components are sealed to meet environmental requirements. Reverse polarity protected and over voltage lock out.
Osram Xenon D1S / Metal Halide Ballasts Specifications Flyer (PDF) ▲
---
Dimensions:
Width: 3.2" (82 mm), Height: 2.9" (73 mm), Depth: 0.7" (18 mm)
Osram Xenon D1S / Metal Halide Ballasts Parts Enquiry ▲