Brand: J.W. Speaker
Origin: USA
---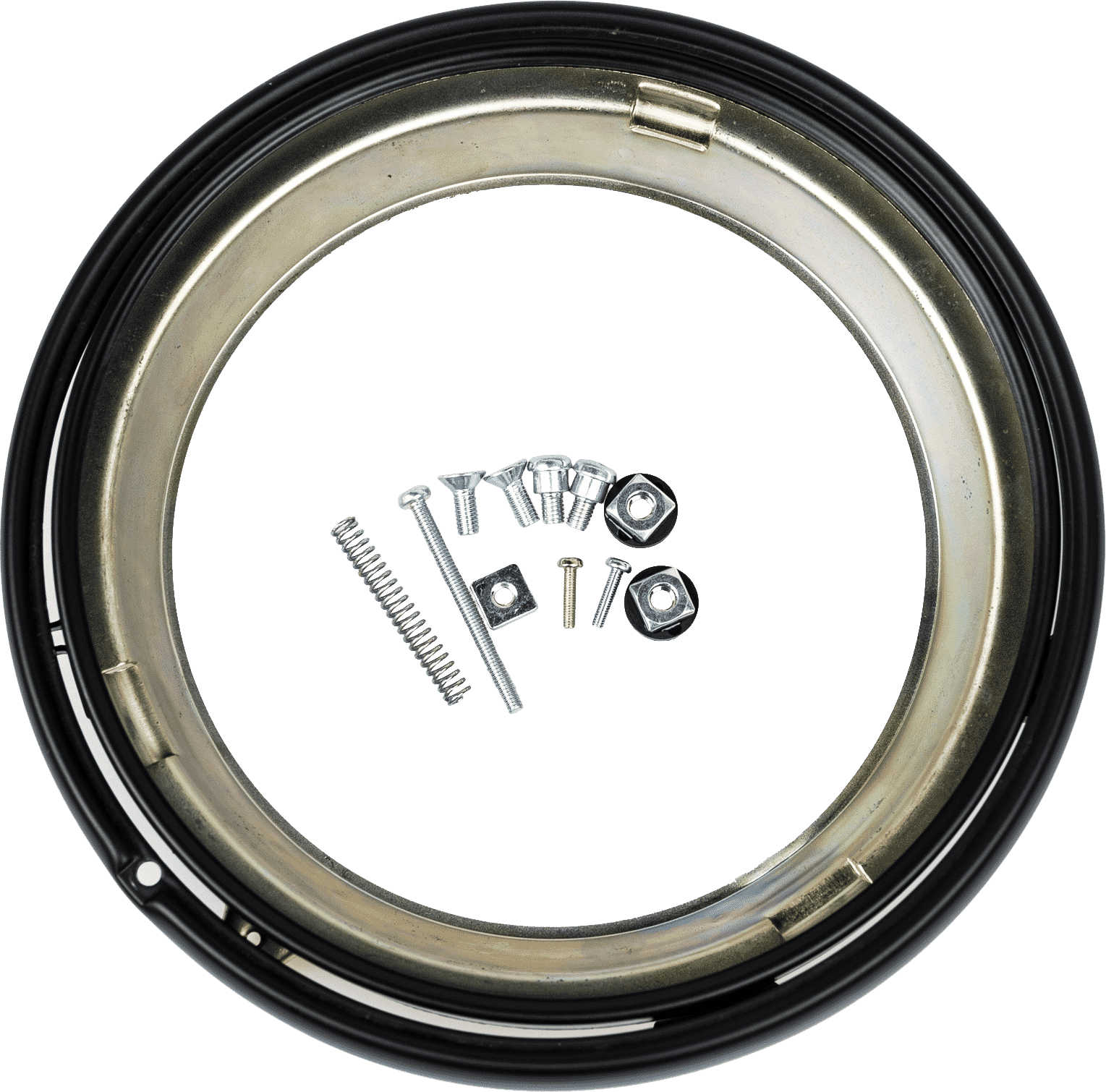 Click for:

Headlight adapter kits for over 1,000 motorcycles.
Most LED headlight upgrades do not offer a direct plug & play installation, but now J.W. Speaker has a variety of adapter ring kits available to retrofit their 7" round Adaptive Series™ headlight on over 1,000 different motorcycles! The Adaptive Motorcycle Headlight™ is designed to address poor visibility while cornering. These new, innovative headlights dynamically fill in the darkness with bright, white light, ultimately making riders feel more comfortable and safe.
J.W Speaker also offers a new line of fitment brackets to make the installation of their motorcycle headlights seamless for over 1,000 different motorcycle make/years. Retrofitting LED headlights into certain motorcycle buckets can present a challenge for some motorcycles. The added length of the headlight is commonly too deep to fit the OEM bucket, requiring modification. J.W. Speaker solves this problem by offering 18 easy-to-use fitment kits. Fitment of these new brackets includes BMW, Moto Guzzi®, Triumph and Ducati. Each kit includes the necessary bracket(s), hardware and harnesses for a seamless installation. There are a wide variety of accessories available based off of specific bike applications too.
J.W. Speaker Metric Motorcycle LED Headlight Kits ​Specification Flyer (PDF)  ▲
J.W. Speaker Metric Motorcycle LED Headlight Kits Specification Flyer
---
Applications: Motorcycles