Mine sites can be dangerous. With heavy equipment constantly in motion, it is difficult for operators to see people, vehicles, or objects.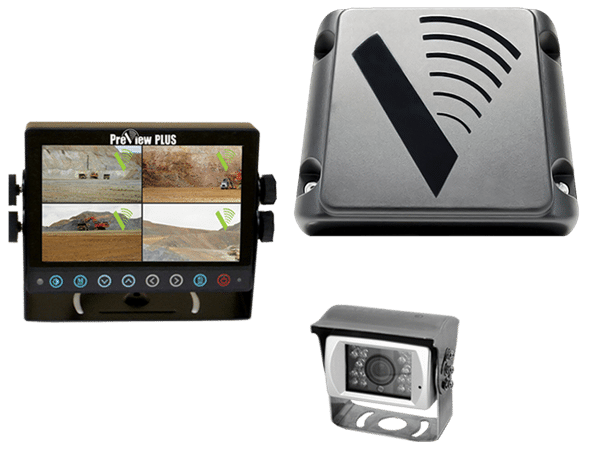 Accidents can and do happen. They are not only tragic, but they can be quite costly. The PreView Sentry system is the most powerful active blind-spot monitoring solution available. This system was designed with the end goal of reducing struck-by accidents involving heavy machinery.
The PreView Sentry is a versatile system that comes in different configurations.  It can come with an in-cab display or as a complete proximity detection system incorporating a camera and monitor giving the operator audible and visual indication on the monitor.
It can also be a seamless retrofit into machines with existing vision systems.  By integrating the two technologies, operators can have peace of mind with enhanced safety by receiving active alerts of objects within the danger zones, while minimising cost and not detracting from the familiarity of existing systems.
The PreView Sentry has a configurable detection zone of up to 30 meters. The radars are built to meet J1455 specs, making them suitable for even the harshest of conditions. The system is constantly monitoring itself and will alert the operator of any communication issues. Its built-in technology can detect up to 16 people or objects at a time.
Accidents are tragic.  But they are preventable!
To learn more: Click Here