Building on the success of the popular Model 770 BLU LED Spot Light – the product that set the standard in lift-truck safety, Speaker have launched a new model: the A523BLU LED spot light, and it comes in a yellow housing!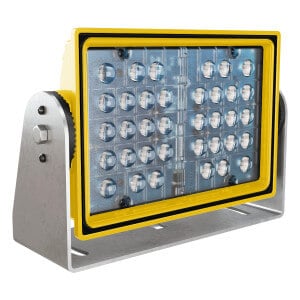 Designed to provide a real-time visual warning, the A523BLU provides additional safety for job sites, particularly inside factories for use with overhead cranes where operators need to be alerted.
The yellow housing provides added visibility for the actual light, promoting safety and awareness in plants where this may be a requirement. Features a tough and durable die-cast aluminium housing for maximum protection.
Click to learn more about the: Speaker A523BLU Blue LED Safety Light