When you need a bag that is as tough as it is versatile, then you need the new Firefly™ Medic Pack from True North Gear.
This bag offers a capacity of 2200 cu, a large front drop removable compartment, two pockets for your personal gear, colour-coded organiser pouches, zippered clear vinyl pockets, and an optional O2 case. The front drop compartment is perfect for carrying the gear you need to perform your job. You can use a separate Firefly™ bag and swap out the front drop compartment to get you back to work quickly. When you are done, simply remove the front drop compartment and carry around you personal gear. You can also add accessories with its true MOLLE system.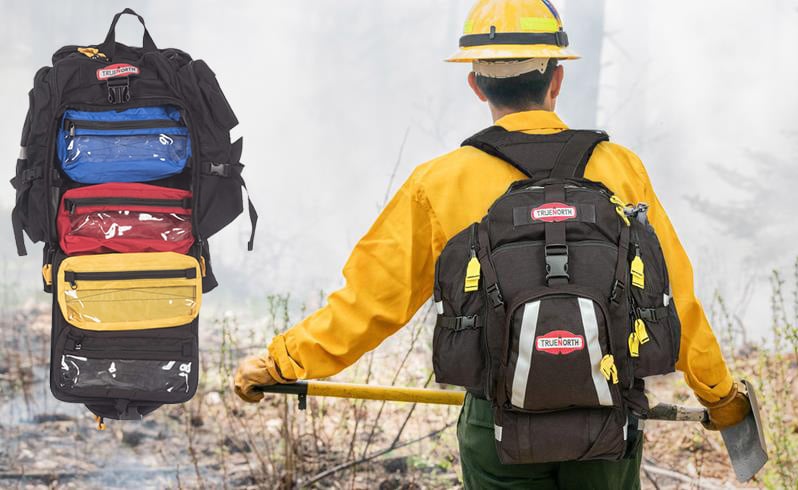 Although 'Medic' is in the name of the bag, it can be used in many different applications.  NFPA 1977 certified makes this bag perfect for firefighters, its multi-compartment and versatility also makes it ideal for sports-teams, associations, and other applications, which require a durable bag to carry gear.
To learn more: Click Here