Radio communication is imperative for those in construction, mining, security, ambulance, police, and fire. But carrying a radio can become uncomfortable, especially if you having to wear it for hours at a time. Why consider the True North Stealth Radio Harness for your fire and emergency services personnel?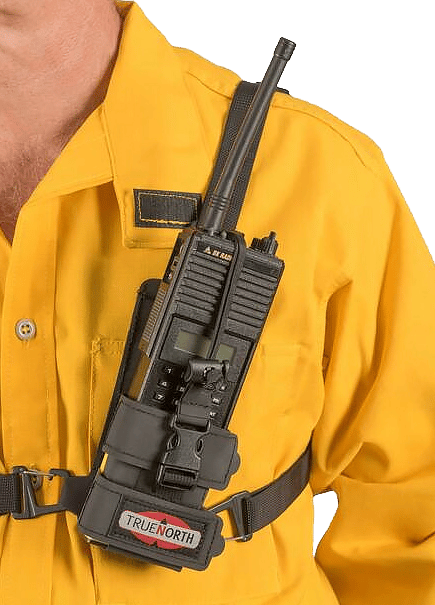 Helps increase safety by keeping radios out of the responders way, yet easily accessible when needed.
Versatile design allows harness to be worn at the chest.  Can also be attached to pack's shoulder harness, or converted into a belt harness.
It's 1″ MOLLE attachment can strap to most packs compatible with Modular Lightweight Load-Carrying Equipment.
Adjustable radio pocket fits a wide range of models from larger legacy radios to smaller, modern handsets.
To learn more: Click Here