Why consider this vehicle ID (VID) number board for your fleet of heavy vehicles and machinery in mining?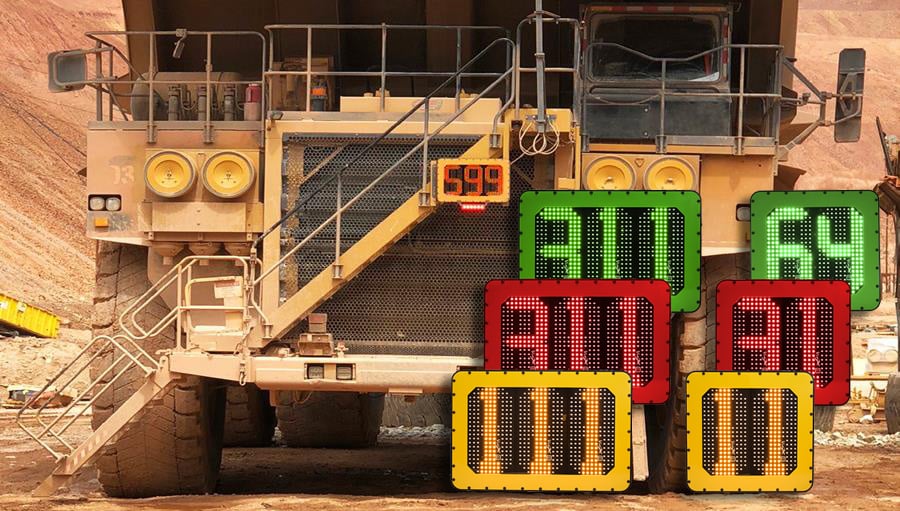 Quickly and easily identify vehicles and machinery on site.
Multiple mounting options.
High visibility and can be seen in any weather conditions.
Easily identifiable from significant distances.
Change digits seamlessly with magnetic sensor provided.
Auto-dim for day and night operation.
Available in 2 or 3 digit configurations (amber, red, green, or blue) to suit your requirements.