Are looking for a tough and versatile linear lighting fixture? Look no further than the Vision X 4-Foot Linear LED Light.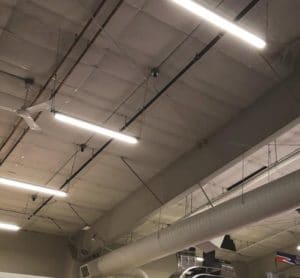 This versatile light can be used in heavy-duty applications such as motor rooms and hallways on electrical shovels. It is also great for less demanding environments such as stairwells, warehouse passageways, and overhead lighting for storage compartments. This makes the Vision X linear light ideal for new constructions, remodels, and replacements of fluorescent fixtures.
The body is built from high-gloss grey die-cast aluminium and a polycarbonate lens diffuser for widespread and uniform illumination. Being IP65 and IP66 certified means it can operate in wet locations.
Whether at a mine site, warehouse, or commercial building; you can have the confidence that the Vision X 4-Foot Linear LED light will perform!
To learn more: Click Here