Corrosive environments are harsh on lighting fixtures and can cause premature burn outs and failures. Not having enough illumination on the work site, due to excessive burn outs and failures is a huge safety concern.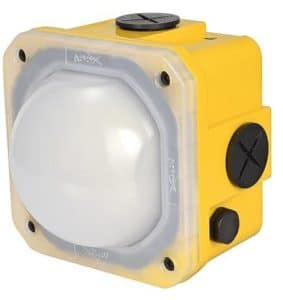 That is why it's important to have a light that is specifically designed to handle these harsh environments.  The Vision X Corrosion Resistant 10W Junction Box Light features a plastic tri-coating on the aluminium housing, which protects against corrosion in these high-risk environments.
This junction box light is rated to IP68, IP69K and UL1598a to make it perfect for marine applications, slurry areas in mining, chemical mixing stations, and walkway lighting for floatation cells.  It can be mounted on most surfaces and can be utilised in chain lighting.
Whether you are using this light in autoclave operations, CIL flotation, tunnel operations, or the engine house of an electric shovel; the Vision X Corrosion Resistant Series 10W Junction Box Light will hold up.  Have the confidence that your worksite will continue to be safely illuminated.
To learn more: Click Here