The Vision X Shocker Bar is one of the most versatile and powerful lightbars in the market. It allows the operator to adjust the light pattern by simply flicking a switch.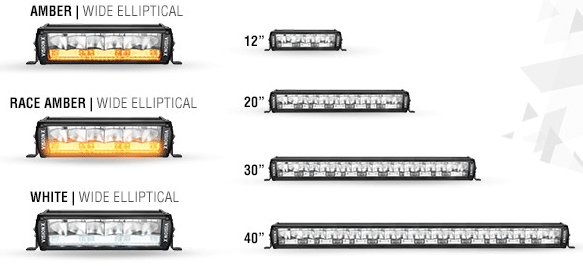 The VRT (Vector reflector technology) allows you to shine a spot beam across a long distance. The PLCT ( Photon Light Core Technology) combines an amber light with a wide-elliptical beam to be used in dusty or foggy conditions. Also available with a white PLCT ultra-wide beam with over 170° of illumination, ensuring that you can see the edges of the work area, trails, and roads.
Engineered to last, the light bar features heavy-duty wing mounts for easy installation and light angle adjustments, an IP68 / IP69K water-tight housing, and a vent that prevents moisture from building up inside the housing to ensure maximum output.  This light can be used for your work or utility trucks, as well as your off-road vehicles. Providing a powerful solution to light up the area no matter the condition.