When the temperature drops and visibility is compromised, your driving lights need to be able to handle the extreme operating conditions.
The ABL 3800 LED combination heavy duty driving light has been designed to thrive in harsh working environments with a number of features that make it the ideal solution for applications such as a snow plough, which is subjected to extremely cold and wet conditions.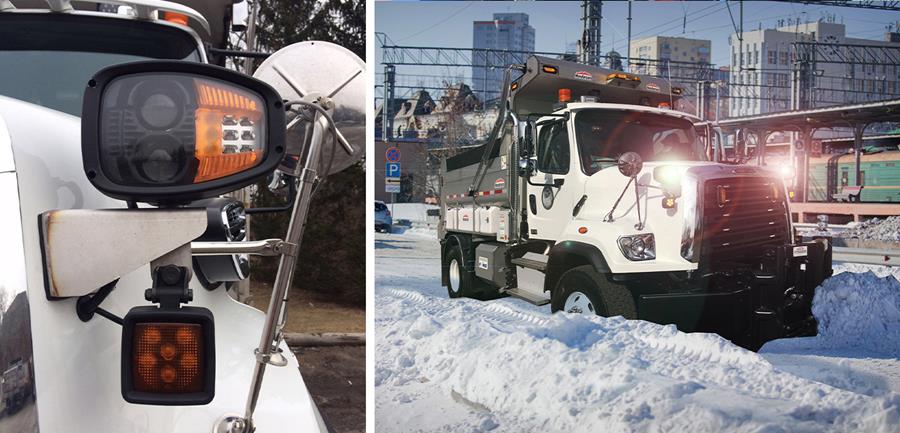 The 3800 LED features impressive IP 68 and IP 69K ratings and can operate effectively within a temperature range of -40°C through to +85°C, while the blades coming to the front help transfer the heat and assist with not letting the light to freeze/snow cone over.
Along with numerous mounting operations, its plug and play capability makes it incredibly simple to switch over to the ABL 3800 from your OEM-standard fixtures.
Click for ABL 3800 LED Snow Plow Light