While trends in worker fatalities have been trending down there is still evidence that worker – machine interactions remain a significant cause of worker and bystander fatalities and significant accidents.
Why? We have beacons, back up alarms, area lighting! When working around machines, operator and worker hearing is a health issue, using suitable control measure is paramount.  PPE plays an important part in reducing the risk of hearing damage (ear muffs, ear plugs) but also isolates the worker from audible warning devices / sounds. Making visual warning and even more vital component in improving your safety levels.
Traditionally we have relied on beacons for visual warning which are usually roof mounted and out of the line of sight of workers that are on foot. It is only recently that LED lighting has become powerful enough to project RED danger zone / perimeter lighting and hazard signs onto the ground around the machine. This creates a visual exclusion zone that is projected around the machine and in the path of any worker that walks too close to the machine.
Next step safety would be to couple these lamps with an APS radar system to trigger different flash rates for example as vehicles nears a worker, object or another vehicle. Talk to your solutions team at APS to learn more.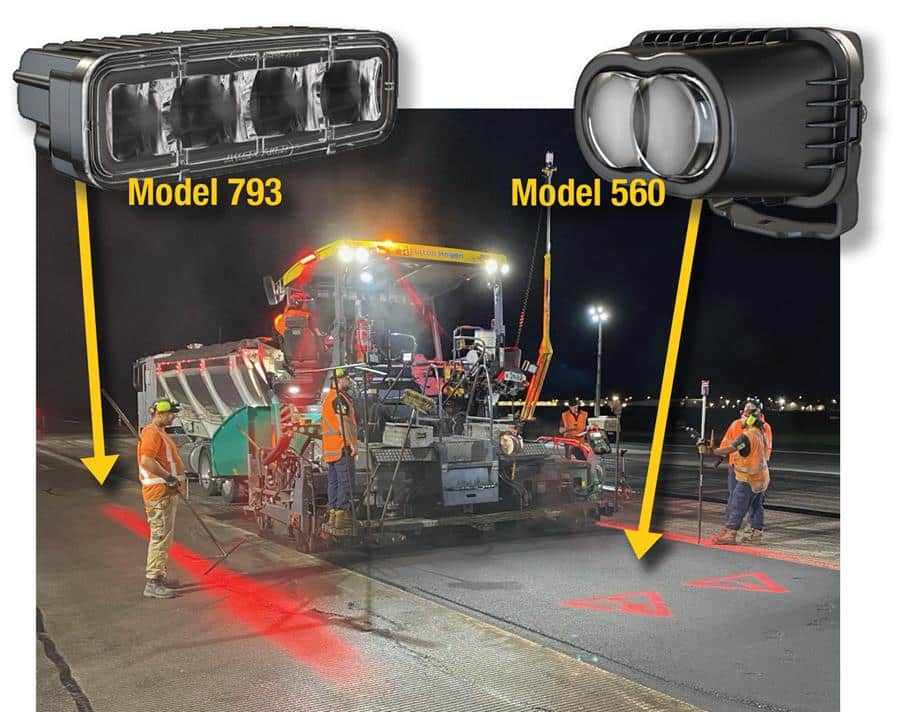 Model 793: Click here
Model 560: Click here