Incidents involving vehicles are time-consuming issues to resolve, particularly when there is a lack of solid evidence. Brigade's Mobile Digital Recorder (MDR) captures footage from vehicle-mounted cameras, providing proof against insurance claims and evidence for legal proceedings while also encouraging driver best practice and acting as a vandalism deterrent.
The MDR range includes four-channel mobile DVR with a 500Gb hard drive and eight-channel, 1TB models, with WiFi and or 4G connectivity capabilities available, allowing data to be accessed from the recorder without physically having to go to the vehicle.
Recording from up to eight cameras simultaneously, the MDR includes up to 1862 hours recording time, with simultaneous mirror-recording onto an in-built SD card, meaning there is always back-up of footage.
The built-in GPS records the speed and location of the vehicle, while motion detection capabilities capture footage when the vehicle is unattended.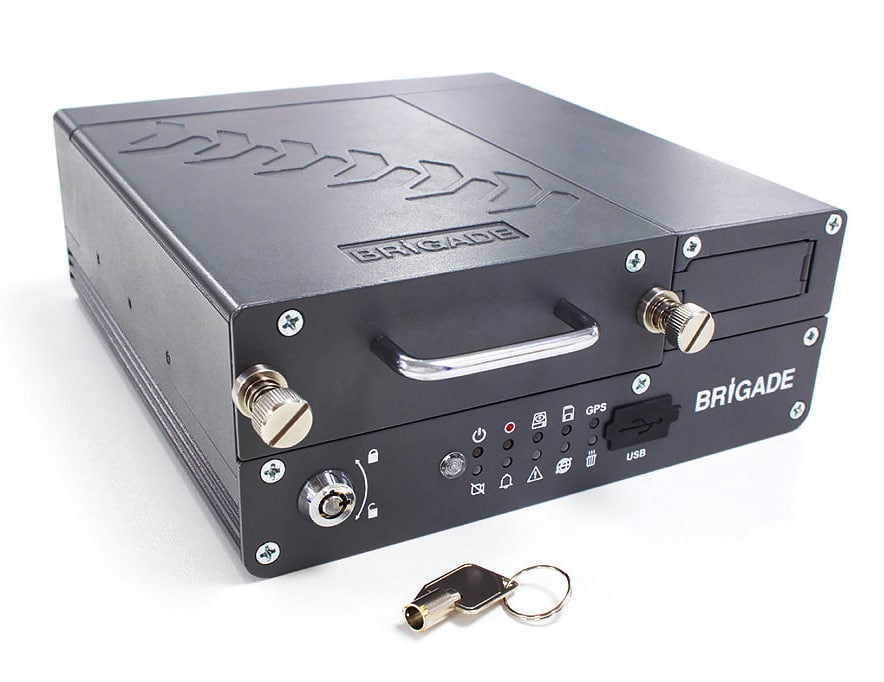 Click to learn more: Brigade MDR (Mobile Digital Recorder) 500 Series