A stealthy forklift is described as a quiet forklift that does not have enough safety features to give adequate visual/audible warnings to site workers or pedestrians for an approaching forklift. If you think you own one of these, please read on!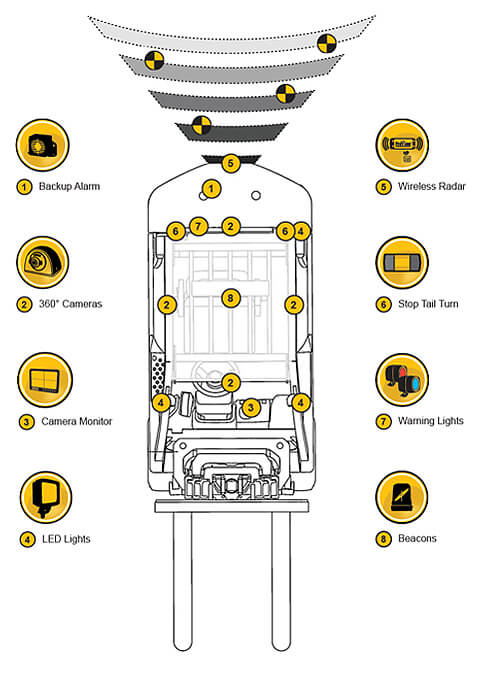 "Workplace incidents involving forklifts often result in serious injuries and operators need to be conscious of pedestrians at all times."
This was a recent statement made by Victor Dominello, the NSW Minister for Innovation and Better Regulation. This statement is reinforced with statistics the NSW Government has on forklift accidents between July 2012 and July 2014, where 1,360 workers were injured, including 5 fatalities. Besides the devastating physical and social impact, the financial impact has cost $15.8 million to the NSW workers compensation scheme.
What can be done?
SafeWork NSW advises businesses to implement traffic management plans to reduce the risk of forklift incidents including:
separating pedestrians from forklifts by using barriers and pedestrian walkways;
reducing speed limits;
creating parking, manoeuvring and loading areas, 'no go' zones, pedestrian crossings and signage.
To accelerate action, SafeWork NSW is offering rebates of up to $500 through its Small Business Rebate Program to enable small businesses to implement safety improvements.
Products to Consider
APS Lighting & Safety takes safety seriously and is at the forefront of safety in the workplace. We have a number of forklift safety products that greatly reduces the risk of forklift incidents. Products we can recommend and supply include: warning lights, backup alarms, wireless radars, amber beacons, 360° camera systems, LED stop, tail, turn and backup lights, and LED worklights.
Warning Lights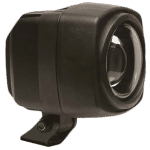 LED Blue forklift warning lights provide a highly visible and sharp-edged blue spot on the floor to provide an early warning (approx. 8 – 10m) ahead of approaching forklifts. Click for our recommended product: ABL 500 LED Blue
Backup Alarms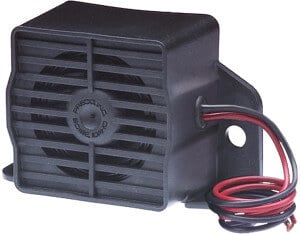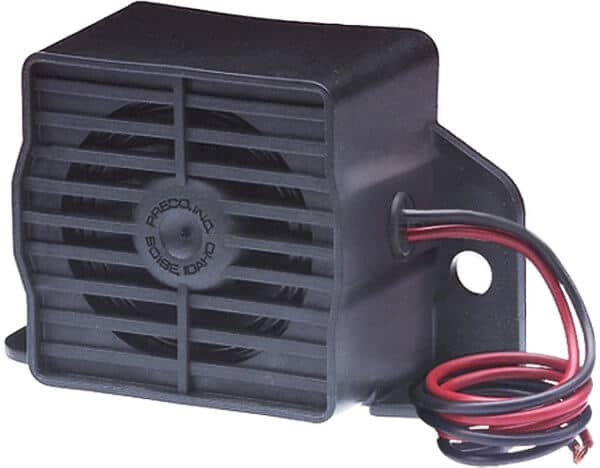 Backup alarms provide an audible notice to a worker or pedestrian that a forklift is in close or immediate proximity. We can provide the traditional 'beep' emitting alarms or the newer 'white noise' emitting alarms. Click for our recommended product: Preco 200 Series Compact Backup Alarm
Wireless Radars

Utilising pulsed radar technology, these radars detect objects in an operator's blind spot and reduce backing accidents. If something is detected, the operator receives an audible and visual active warning in the cab. Click for our recommended product: PreView Wireless Worksight
Amber Beacons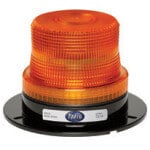 Amber beacon lights are synonymously associated and used as warning lights to encourage caution or heightened awareness of potential hazards. Click for our recommended product range of Preco Beacons
360° Camera Systems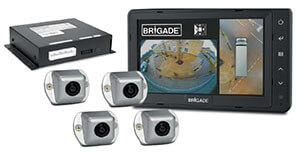 These intelligent camera systems acts as a visual aid, giving the operator a real-time 360° 'bird's-eye' view of the vehicle within a single image. Can be ideal for larger forklifts. Click for our recommended product: Brigade 360 Select
LED Stop, Tail, Turn & Backup Lights

Can be easily mounted/retrofitted on forklifts to emit a bright signal that visually enhances operator intentions, whilst standing up to heavy-duty demands of the worksite. Click for our recommended product: Speaker Model 516 LED Headlight – Forklift Light
LED Worklights
Quality LED forklift worklights provide a cost-effective lighting solution for dimly lit worksites and warehouses. Built tough for the demands of forklift operations, these lights have a long lifespan compared to halogen lights. Click for our recommended product: ABL 500 Series LED1200 12-100V
Final Thoughts
Creating a safe workplace should be the number one priority for every business and APS Lighting & Safety can recommend forklift solutions that suit your business.
It is only fitting to finish this article with another statement from the NSW Minister who said:
"We want all workers to return home safely to their families at the end of each day."
Contact APS Lighting & Safety today!