Brand: ABL Lights
Origin: USA
---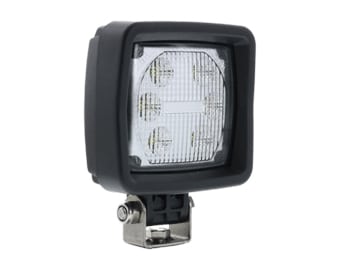 Click for:

Perfect all-round compact OEM quality LED light for fleets, support and utility equipment, service trucks, fork lifts, and small to mid-size construction equipment.
The ABL SL LED1000 is a compact LED-powered work lamp with R23 reverse approval. This 14W version features 6 LED bulbs and pumps out an impressive 1000 lumens. This lamp exceeds everyday demands in all applications from handling equipment to heavy vehicles.
ABL Lights have revolutionised the compact heavy-duty lights market with a value-priced high-performance light series. Designed for harsh environments, these lights feature IP68/69K ingress protection, 15 Grms @ 24-2000Hz vibration resistance, 60G shock rating, crystal clear hardened glass lens that will last the test of time, top of class EMC ratings, universal mounting package, plus 4 years warranty for peace of mind.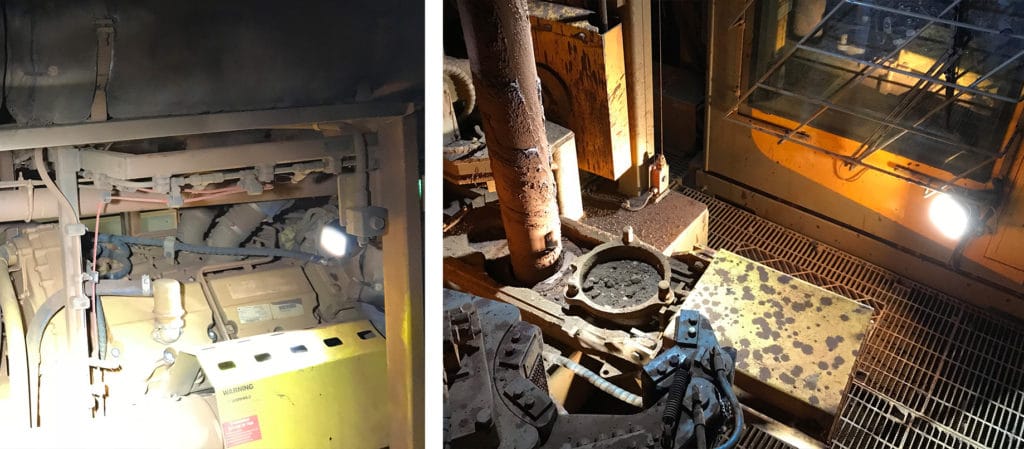 NEW no-glare optics option: No-glare optic pushes the light emitted from the fixture forward and down forming a cut-off line. The light allows for the work site to be lit without blinding workers or on-coming traffic. Making for a safer work environment and reducing fatigue on workers. Click for full ABL No-glare Range
CISPR 25 Class 5 standards
These ABL compact LED work lamps are one of the few LED work lamps in the market that meet CISPR 25 Class 5 standards. With heavy equipment, trucks and fleets packing more and more sophisticated electronics it is imperative that potential noise / interference is eliminated.
ABL SL LED1000 Compact LED Worklight Features & Benefits ▲
1000 effective Lumens
Meets CISPR 25 Class 5 standards
Glass Lens
IP68/69K ingress protection
15 Grms @ 24-2000Hz vibration resistance
60G shock rating
R23 Reverse Approval
Available in Flood, Long Range or Asymmetrical Flood
ABL SL LED1000 Compact LED Worklight Specifications ▲
| | |
| --- | --- |
| Type | Reverse work light (R23 reverse approved) |
| Voltage | 12-24V DC |
| Tech | LED |
| Wattage | 14W |
| Current | 0.58A @ 24V DC |
| Lumens | 1000 Lu |
| Operating Temperature | -40°C to +85°C |
| Beam Pattern | Flood, Long Range or Asymmetrical Flood |
| Connector | AMP 2 pin, DT 2 pin |
| Mounting | Pedestal, suspended |
| Lens Material | Hardened glass, Plastics |
| Dimensions (DxLxH) | 2.24x3.97x3.81" inches (57x101x97mm) |
| Weight | 0.9 lbs (0.45kg) |
| Load Dump / Surge Dump | Surge: 36V continuous / ISO 7637-2 Pulse 5a |
| IP Rating | IP68 / 69K |
| Polarity | Protected against reverse voltage |
| Salt Spray Test | ISO 9227 |
| Vibration Resistance | 15 Grms @ 24-2000Hz |
| Shock Resistance | 60G |
| EMC | ISO 13766, ISO 14982, ISO 12985, CISPR25 Class 5 |
| Warranty | 4 Years |
ABL SL LED1000 Compact LED Worklight Specifications Flyer (PDF) ▲
---
Applications: Heavy equipment, mining, construction, road and utility equipment, forestry, agriculture
---
Dimensions:
Width: 4.0" (102 mm), Height: 3.82" (97 mm), Depth: 2.24" (57 mm)