Brand: Phillips
Origin: USA
---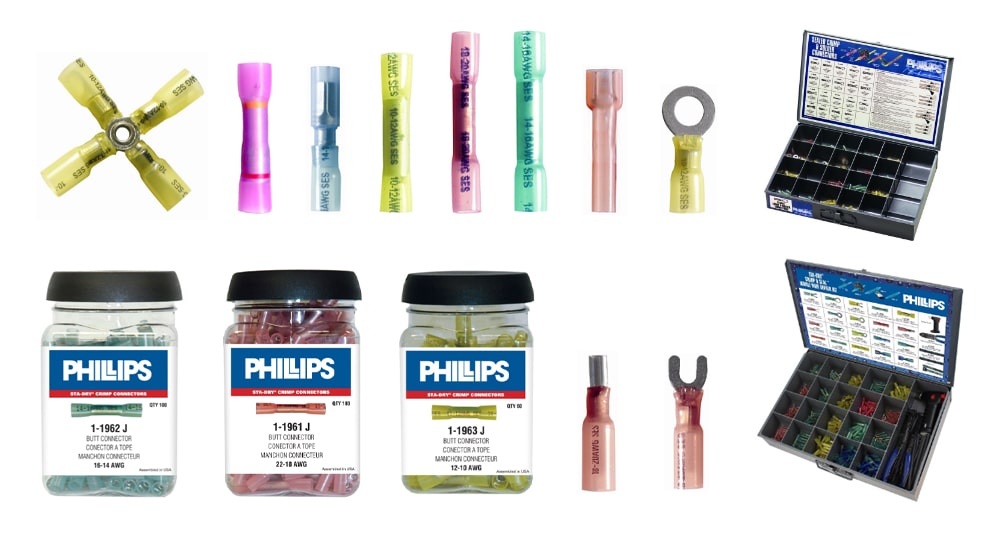 Click for:

Whenever you need to add an accessory to any mobile equipment or machinery, you need to be sure that your wire terminals are moisture free. Keeping moisture and road salts out of the wire terminals prevent wire corrosion and rusting.
The range of STA-DRY® Crimp & Seal Heat Shrink Terminals by Phillips Industries allow crimping for high mechanical reliability and conductivity, and heat-shrink sealing all in the one unit. These RoHS compliant terminals are easy to work with using an electrical crimping tool and a heat gun for the seal.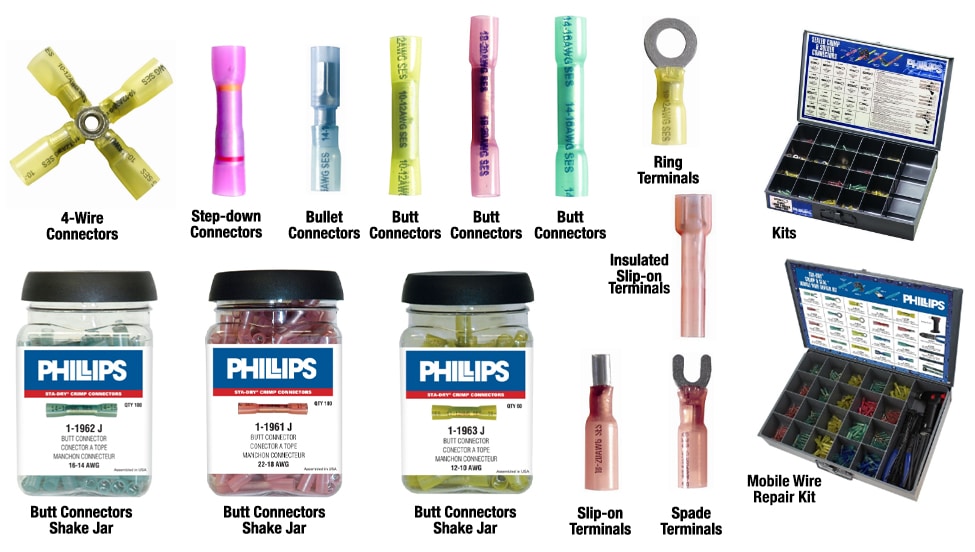 Available in many terminal types including fully insulated slip-on terminals, ring or spade terminals, butt, bullet or step-down connectors, and 4-wire connectors.
---
Applications: Mining, fleets, municipalities and construction