Brand: True North Gear
Origin: USA
---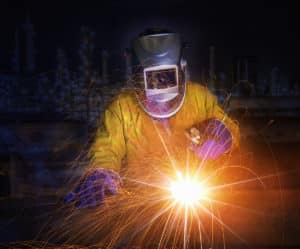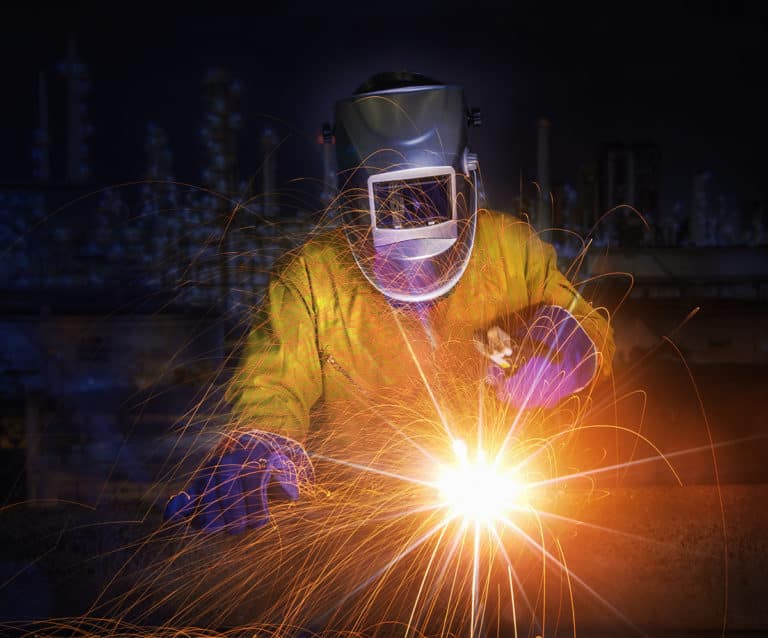 Protective fire-resistant (FR) clothing for firefighters, welders / boilermakers, and personnel that require high thermal protection. 
The True North Brush Shirt is an NFPA 1977-compliant shirt constructed from inherently flame-resistant fabrics and is designed for use by wildland firefighters and any personnel that need to be safeguarded from thermal or fire exposure.
The shirt is designed to be durable enough to endure thick brush. It features two front chest pockets hook-and-loop closures and a third pocket on the left sleeve with a convenient pen slot. Hook-and-loop closures are also located at the wrists to adjust the sleeves to a comfortable fit around gloves and keep dirt out. In addition, the collar can be worn up and closed, or down and open.
Available in Plus or Pro
The shirt comes in two versions – Plus and Pro, The "Plus" version is constructed with 5.8 oz Tecasafe® FR fabric and the "Pro" is made with 6.0 oz Nomex® FR fabric.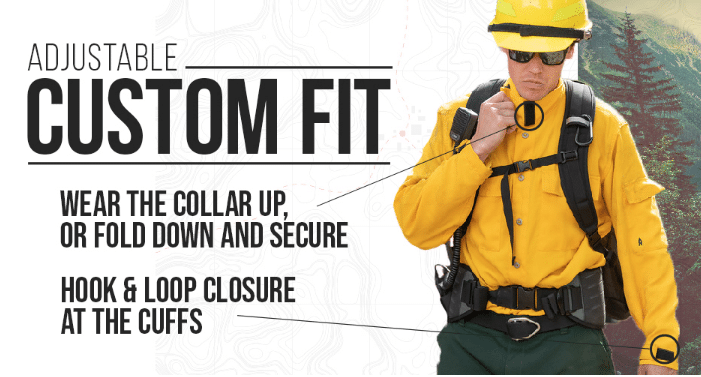 Features and Benefits
Inherently flame-resistant
Two chest pockets with hook and loop closures
Adjustable hook and loop cuff closures to keep dirt out
Convenient sleeve pocket with a pen slot
Innovative, adjustable collar than can be worn up or folded down and secured
High-temperature rated button fasteners
Resistant to UV light fading
Lightweight, breathable fabric for optimal moisture management
Well-tailored, yet roomy enough for easy movement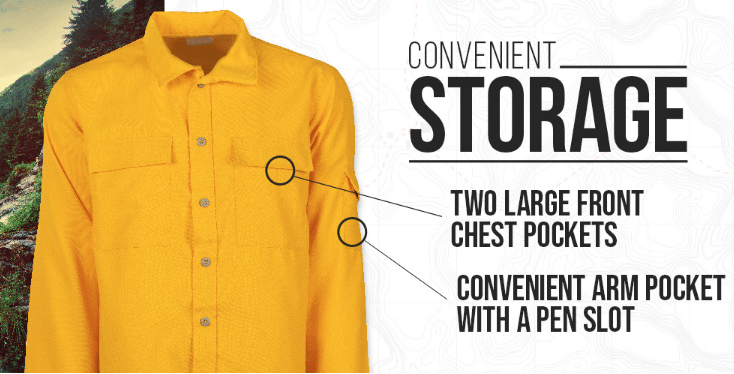 Certifications
Classified by UL to meet NFPA 1977 Standard on Protective Clothing and Equipment for Wildland Fire Fighting
Certified to comply with CAL/OSHA Regulation 34056(c)(1) Federal test 191 Method 2903.2
Available Sizes: Small (S), Medium (M), Large (L), X-Large (XL)
Please contact us for additional sizes: 2X-Large (2XL), 3X-Large (3XL), 4X-Large (4XL), 5X-Large (5XL)
Specification Sheet
True North Brush Shirt (FR Fabric) Specification Sheet
---
Applications: Firefighters, emergency services, welders / boilermakers, and personnel that require high thermal protection.