The 7945 Series beacon from ECCO combines all the major benefits of the latest LED technology with a traditional, strobe style housing at a price point comparable to a strobe.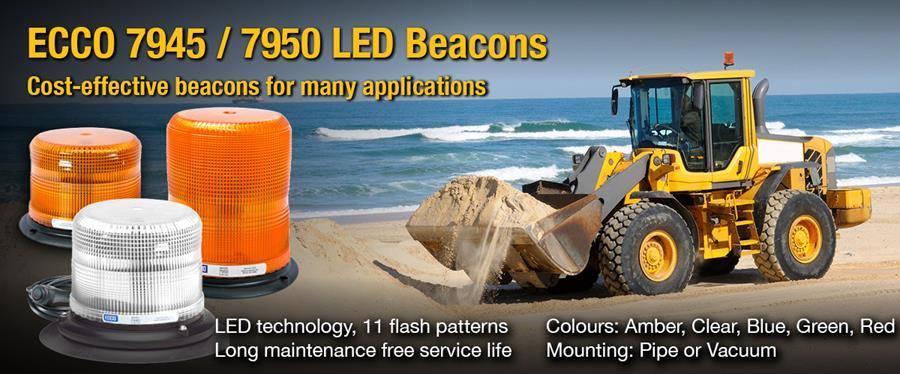 Available in a 5" height profile, the 7945 is suitable for a wide range of applications where an SAE Class II light is required.
The 7945 features 12-48VDC operation and 11 flash patterns.
Click to learn more: ECCO 7945 Series