It begs the question as to why some customers are shifting from buying Halogen and HID work lamps to buying LEDs. The biggest cost of Halogen and HID fixtures wasn't the cost of the fixture itself. It was the downtime, service and replacement costs.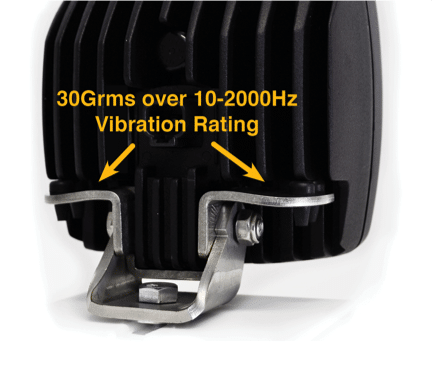 With 5-year warranties on offer for heavy equipment LED work lamps, they should be a fit and forget proposition. Yet we see many units being disposed of, well short of the life of Halogen and HID fixtures they were introduced to replace!
Suppliers in many cases seem to rely on customers not having the time or energy to put warranty claims into action. The result – poor quality is seldom penalized and the real cost of running low-cost disposable LEDs will remain hidden.
Fixture durability is a combination of component and build quality and vibration resistance.
Fixture shock and vibration resistance test results can be used as guides for customers to determine how capable a fixture is of enduring the 24/7 severe vibration experienced on heavy equipment.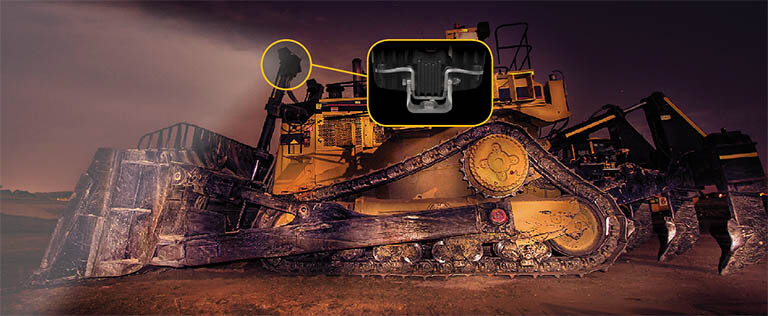 Shock resistance measures durability with short burst of vibratory energy. Vibration resistance measures durability over a range of vibration frequencies (Hz) over an extended period of time. Constant 24/7 severe vibration kills poor quality fixtures. Ask for both shock and vibration tests. A 80G shock, 30Grms 10-2000Hz specification is far superior to 80G shock, 30Grms 20-2000Hz.
If fit and forget is your fixture expectation over the stated warranty period then make durability a key selection criteria for your lighting fixtures.
We are confident that the ABL 2500 LED AVB Series featured in this issue will meet your requirements for durability on the most demanding machines. Built to a Standard.