Voltage: 90-277V AC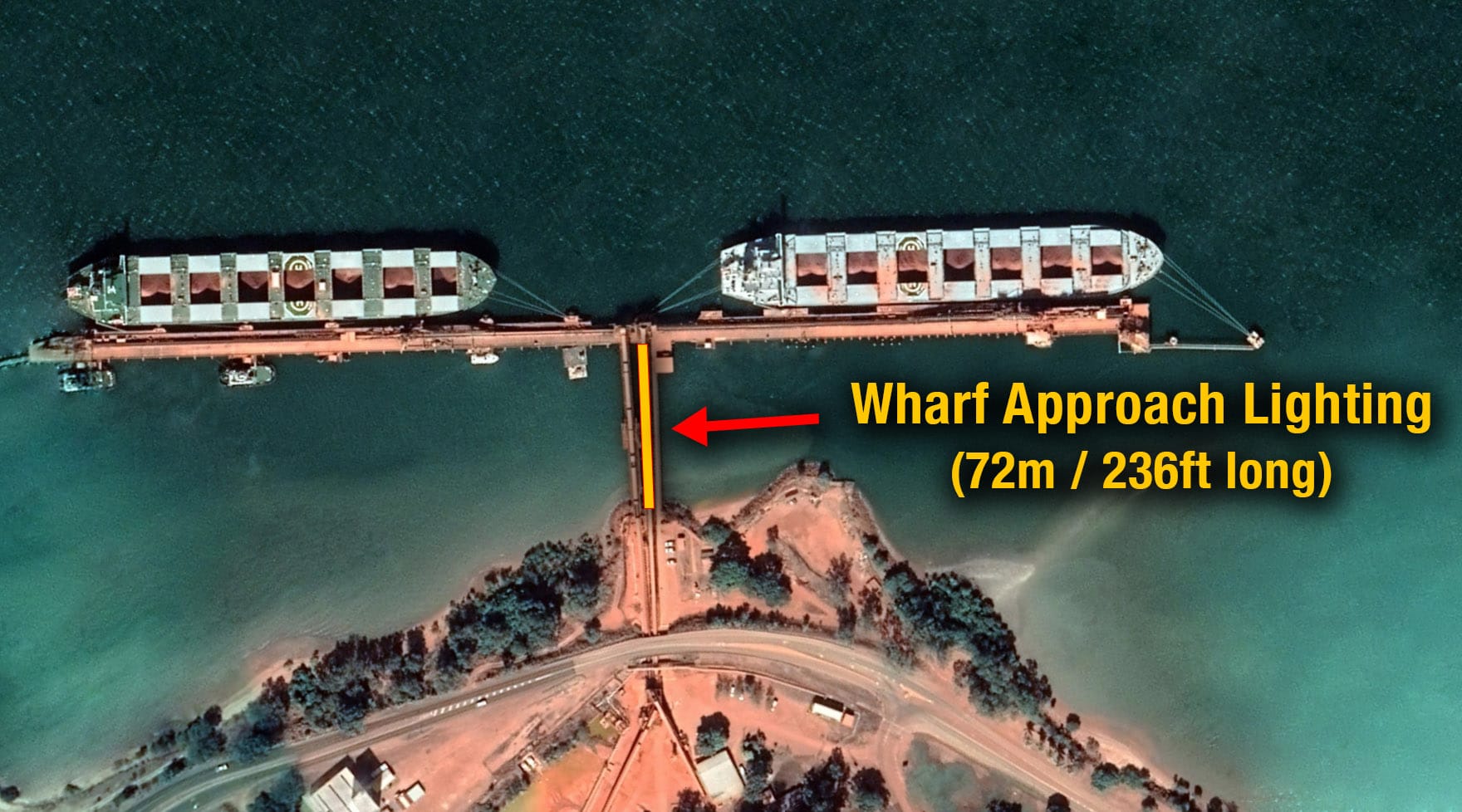 Project Scope
A customer approached APS to see if we could provide a safer and more effective lighting solution for the approach to their wharf. Under-illumination of the 72m-long section of road was creating a potential safety issue, with only seven of the 12 existing sodium fixtures in working order.  The customer wanted a more eco-friendly lighting solution with reduced maintenance costs and enhanced safety outcomes.

Proposed Solution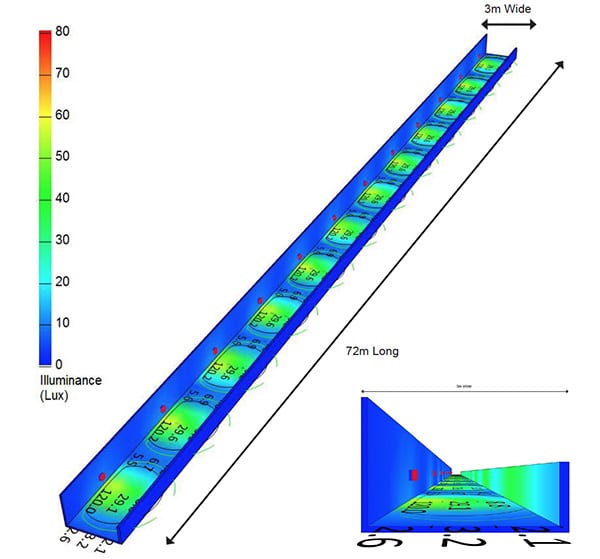 Tests carried out along the 3m-wide area recorded an average of 3.85 lux at 1.2m and 0.4 lux at 3m from the fixture, which was not sufficient to properly light up the approach road. APS was tasked with providing appropriate lighting (with a minimum lux level of five) to allow safe travel across the approach.
The preferred solution was to replace the 12 existing 80W wall pack sodium fixtures with 12 of the Vision X 10 watt LED Junction box fixtures. They were to be installed in the current mounting position.
The LED fixtures, which are spaced at 6m intervals, were able to provide more usable light across the approach than the sodium fixtures, with an average lux of 6.41 at 3m and 60.34 lux at 1m. This far exceeded our customer's expectations, not only improving safety onsite but also offering a significant decrease in their power consumption and energy costs.
Contact your local APS representative to discuss how we can tailor a solution to meet your needs.