Defend against the chance of collisions with PRECO Electronics's next generation of side blind zone collision mitigation – the PreView Side Defender II.
The most advanced side object detection and VRU protection radar available for on-road medium and heavy-duty trucks, the Side Defender II has been developed specifically for markets including trucking, municipalities, waste and recycling.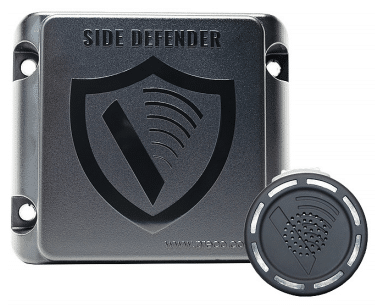 The radar provides audible and visual alerts to identify objects located in blind spots on the side of the heavy vehicle, with two intelligent operating modes that alert the driver to moving vehicles and pedestrians while ignoring stationary objects.
As part of the Side Defender II system, the PreView v2 in-cab display equips operators with more intuitive audible and visual alerts. For retrofit applications, the new display can provide a GPS-based vehicle speed message, while OEMs and bodybuilders can connect the display directly to the vehicle CAN-bus for vehicle speed information.
The versatile radar-based system can also report sensor data to a separate logging device or telematics application.
Click to learn more: PreView Side Defender II