The ECCO Gemineye Wireless Camera System dramatically improves safety by quickly eliminating the blind spots (with a wireless camera system) that exist on your vehicle.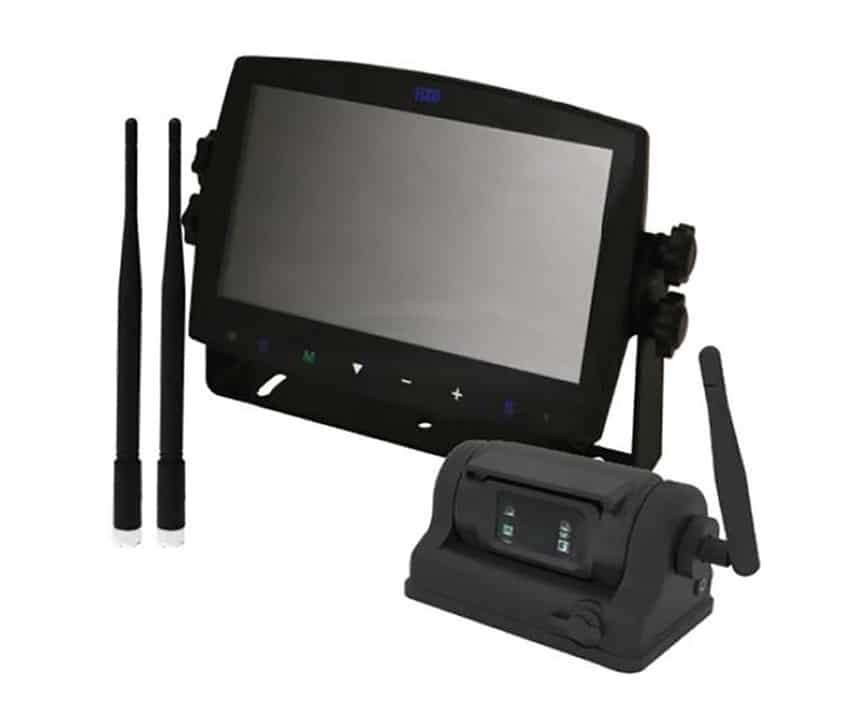 This compact camera system delivers excellent picture quality with its 7" LCD touch screen even in lowlight conditions. MDVR capable via a SD card that is locked in the monitor, so it can only be removed by the person with the key for extra security – providing a recorded evidence solution.
It is perfect for a variety of applications such as material handling, forklifts, mining, construction, fleet vehicles, and recreation vehicles. Its heavy-duct magnet makes installation a breeze.  Being wireless with removable cameras allows the operators to do walk-a-rounds/pre-departure inspections with video recordings. The EC7010-WK Gemineye is expandable to up to 4 cameras and has a short charging time and long battery life.
To learn more: Click Here