Looking for a back-up alarm that provides an effective warning while minimizing disturbance to others? ECCO's Multi-Frequency white noise alarms provide the ideal solution in confined or densely populated work areas.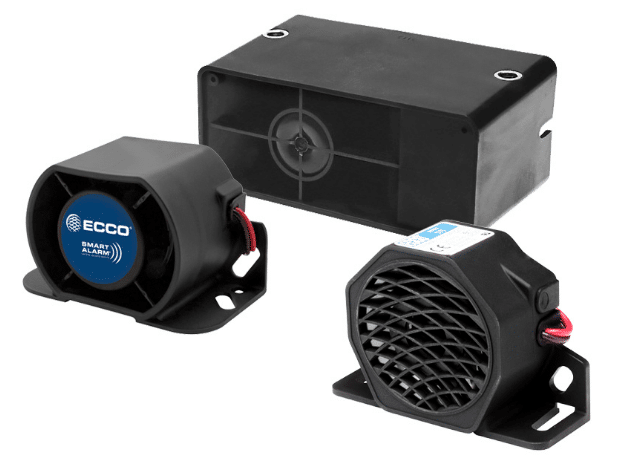 By emitting sound at multiple frequencies attenuated above 4000Hz, the sound of the alarm is perceived to dissipate more quickly than a conventional pure-tone alarm, allowing you to maintain a safe warning signal for those in the danger zone of backing vehicles while minimizing disturbance to work site neighbors.
The alarms are available in a variety of decibel ranges from 87 dB through to 107dB, as well as two self-adjusting "smart alarms" (87-107 and 77-97) that change their decibel output depending on the ambient noise levels.
Click to learn more: ECCO White Noise Alarms (Multi-Frequency)