Visual warning lights perform the valuable task of alerting people of potential dangers. This a job which helps keep worksites, vehicles, roads, as well as other applications safe. Traditional warning lights need a power source to function. This limits the applications and environment where they can be utilised.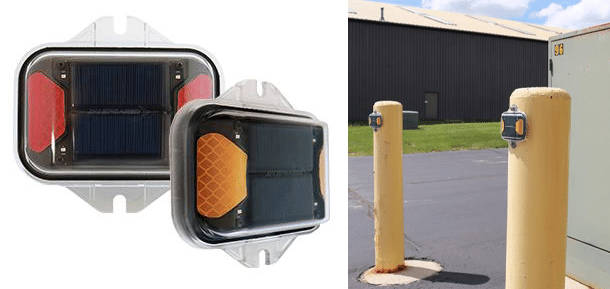 The J.W.  Speaker Model 210 Solar LED Flasher Light has eliminated the need for a power source to run a visual alert. It is now possible for remote areas without access to power or road signs to benefit from these lights as they possess a visibility of up to 1.6km. They can be placed anywhere with easy mounting screws or high-resistance adhesive tape. The JWS 210 are suitable to use on control gates, checkpoints, signages, boundary lines, boat docks, mining equipment, and much more.
The JWS Model 210 is engineered for optimal visibility under the most adverse conditions, including rain, dust, and vibrations. With an IP rating of IP67 and the IP69K and the choice of either bright yellow or vibrant red, these lights offer a powerful alert and durability.
To learn more: Click Here