Get a warning light that is sure to grab attention! Working in confined areas such as warehouses can be dangerous. With both machinery and workers sharing spaces keeping safe can be a challenge.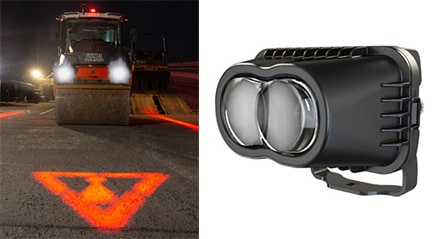 Solutions such as red/blue spot and linear boundary light have proven effective in the past. Building on these solutions J.W. Speaker developed the Model 560 Warning Projector Light. The all-new Model 560 shines a powerful beam to the ground which warns pedestrians of potential danger. With 6 flash patterns to choose from, you are sure to find one which catches the eye of your workers. IP67 and IP69K compliant and UL recognised means this light is built to last. The fixture can work as a standalone light or combined can be combined with our forklift keep safe solution.
Help warn pedestrians of moving machinery and avoid accidents with the new Warning Projector Light from J.W. Speaker.
To learn more: Click Here