The Model 710 is a compact 160-degree forklift work light that provides targeted illumination for warehouse shelving.
This fixture outshines stock forklift lights by generating a light beam with a 160-degree spread on the vertical plane and 45-degree spread on the horizontal plane. A mounting kit allows for functional positioning, providing a safer and more productive workplace for your crew.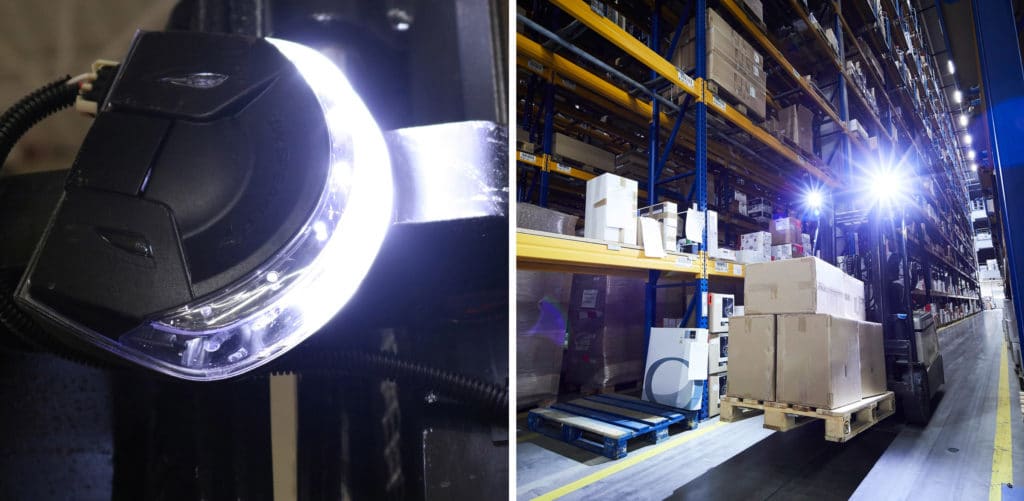 The Model 710 has three different settings for task-specific illumination:
Driving Beam: Provides additional visibility when driving. Light is focused forward and down, out of the eyes of oncoming workers and vehicles.
High Beam: Provides a forward overhead light. Vertical illumination allows operators to see potential hazards when equipment is being raised.
Full Spread: A combination of driving and high beam light, providing a full beam of vertical light to completely illuminate the work area.
Click for: JW Speaker Model 710 Forklift LED Work Light