Brand: ABL Lights
Origin: USA
---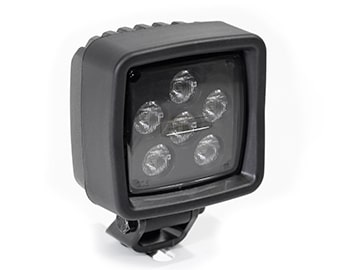 Click for:

The ABL 500 LED series work lights are designed to exceed everyday demands in all applications. Through stringent engineering and testing practices, we ensure the highest efficiency and durability in even the harshest operating conditions.
The ABL LED3000-500 Series is the ideal work light for mobile plant and equipment offering an exceptional output for such a low wattage fixture, with six LEDs producing 3000 effective lumens from just 36W.
Compact and lightweight with class leading EMC and IP ratings, the LED3000-500 is available in 24V DC only and multi voltage configurations with wide flood, flood, flood asymmetric and long range beam patterns. Ideal for the harsh operating conditions found in the mining, construction, forestry and agriculture industries, the fixture also comes with the option of a warm white colour temperature that is ideal for foggy and dusty environments.
Flood Asymmetrical  NEW
ABL Lights Group releases a new flood asymmetrical light pattern dedicated for the applications where close range and extra wide angles are needed. This specific light pattern allows an increase of horizontal and vertical spread which provides more visibility, safety and comfort for close range demanding applications like forestry machineries or specific low height positioned lamps.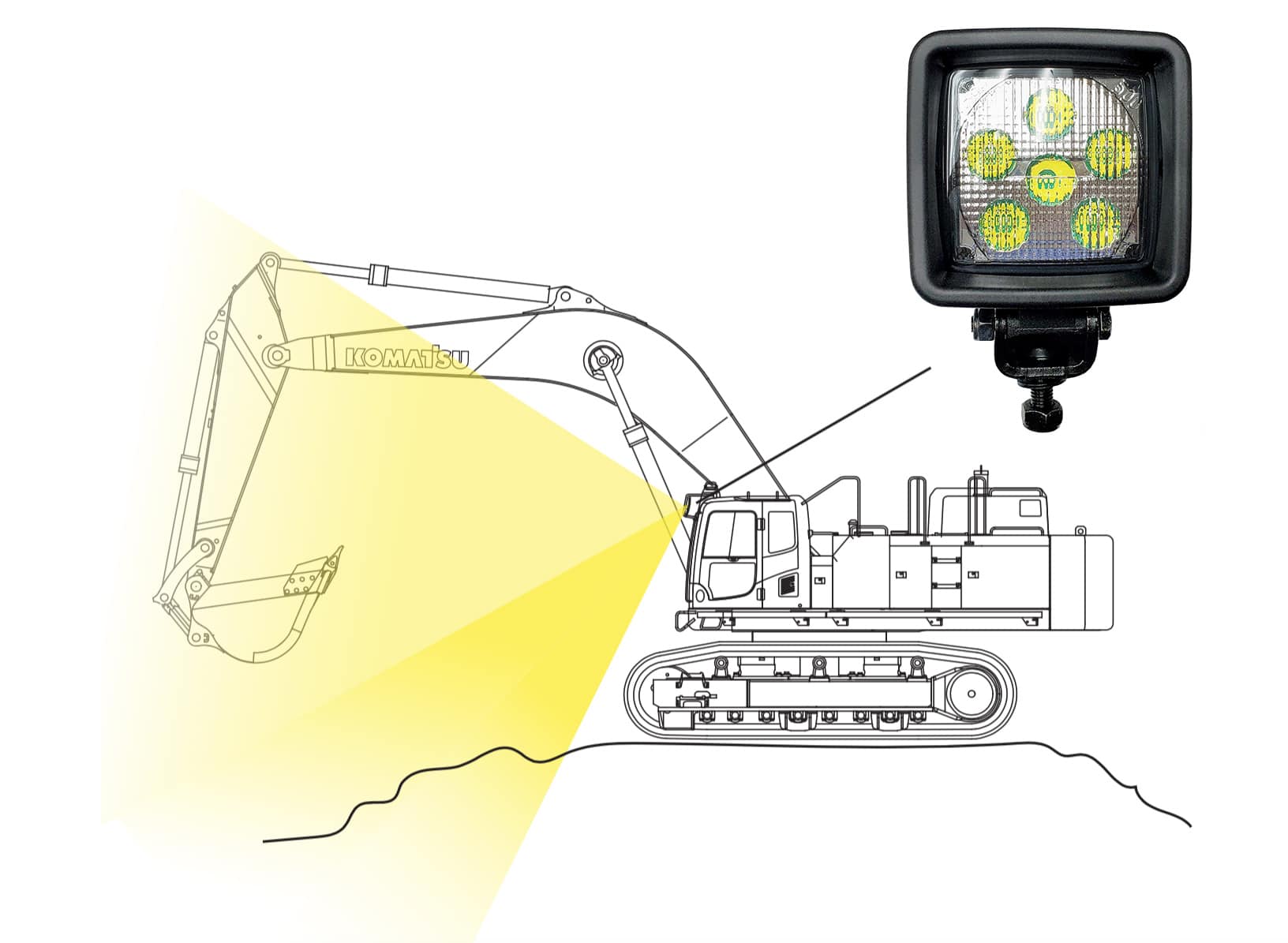 ABL 500 LED3000 Series Work Light Features & Benefits  ▲
6 LEDs produce 3000 effective lumens from 36W
Pedestal and suspended mounting options
IP68, IP69K rating
15Grms @ 24-2000Hz Vibration and 60G Shock rating
Available in Wide Flood, Flood, and Long Range.
ABL 500 LED3000 Series Work Light Video  ▲
ABL 500 LED3000 Series Work Light Specifications  ▲
| | |
| --- | --- |
| Bulb | 6 LEDs |
| eLumens (effective) | 3000 Lu |
| rLumens (raw) | 3750 Lu |
| Colour Temperature | 6000K |
| Light Pattern | Wide Flood, Flood, Flood Asymmetric, Long Range |
| Consumption | 36W |
| Voltage | 12-100V multi, 24V only |
| Intensity | 1.5A @ 24V |
| Polarity | Protected against reverse voltage |
| Weight | 0.9 Kg |
| Vibration Resistance | 15 Grms from 24 - 2000Hz |
| Shock Resistence | 60G |
| Water Tightness | IP68 - IP69K |
| EMC | ISO 13766, ISO 14982, ISO 12895 |
| Load Dump | 130V continuous, 200V 100ms, 1800V μs |
| Electronic Thermal Management | Full output @ +35°C ambient, 20% dimmed @ +50°C ambient |
| Operating Temperature | -40°C to +85°C |
| Salt Spray | ISO 9227 |
| Connection | Built-in DT02 receptacle with harness |
| Lens | Hardened glass |
| Reflector | Multi lens system |
| Warranty | 5 years |
ABL 500 LED3000 Series Work Light Specification Flyer (PDF)  ▲
OEM CROSS REFERENCE NUMBER
OEM – Liebherr: A0787A632300

---
Applications: construction, mining, support vehicles, material handling, agriculture, forestry