Brand: ABL Lights
Origin: USA
---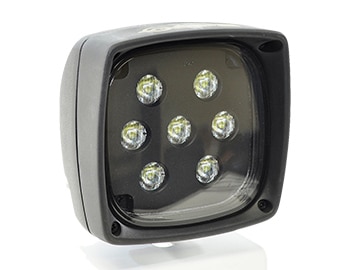 Click for: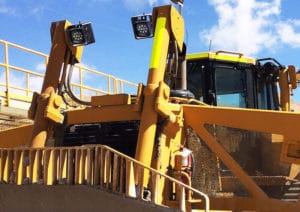 The 2500 Series ABL (5"x5") Halogen work lamps have long been the OE standard for a wide variety of heavy equipment. ABL proudly launches the new ABL LED3000 series.

The ABL LED3000 has the same current draw as a HID Ballast work lamp (40W) yet it outputs an impressive 3,000 effective lumens. 35% more effective lumens with no additional current draw! Class leading surge protection, protected lens and IP69K sealed electronics make this a superior low draw, high output rugged work lamp.
ABL LED3000 comes with the heavy-duty AVB bracket as standard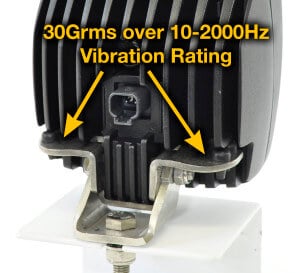 Fixture shock and vibration resistance test results can be used as guides for customers to determine how capable a fixture is of enduring the 24/7 severe vibration experienced on heavy equipment.
Shock resistance measures durability with short burst of vibratory energy. Vibration resistance measures durability over a range of vibration frequencies (Hz) over an extended period of time. Constant 24/7 severe vibration kills poor quality fixtures. Ask for both shock and vibration tests. A 80G shock, 30Grms 10-2000Hz specification is far superior to 80G shock, 30Grms 20-2000Hz.
If fit and forget is your fixture expectation over the stated warranty period then make durability a key selection criteria for your lighting fixtures.
We are confident that the ABL 2500 LED AVB Series featured in this issue will meet your requirements for durability on the most demanding machines. Built to a Standard.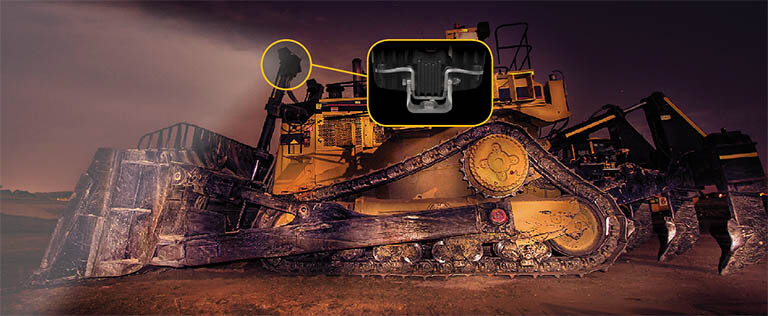 ABL LED3000 Series 40W Work Lamp Features & Benefits  ▲
Comes with the AVB heavy-duty bracket as standard
35% more effective lumens than a HID ballast work lamp for the equivalent amp (A) draw
Class-leading surge protection
Hardened glass and impact protected optics
Rugged and light (only 4.0 lbs / 1.8 kg)
ABL LED3000 Series 40W Work Lamp Specifications  ▲
| | |
| --- | --- |
| Bulb | 7 LEDs |
| eLumens (effective) | 3000 lm |
| rLumens (raw) | 4200 lm |
| Colour Temperature | 6000K |
| Light Pattern | Wide flood, flood, long range |
| Consumption | 40W |
| Voltage | 12-100V multi, 24V only option |
| Intensity | 1.7A @ 24V |
| Weight | 4.0 lbs / 1.8 Kg |
| Connection | Deutsch, Amp, Cable |
| Vibration Resistance | 30Grms over 10-2000Hz |
| Shock Resitance | 80G |
| EMC | ISO 13766 - ISO 14982 - ISO 12985 |
| Surge Protection | 110V continuous, 200V 100ms, 1800V 50μs |
| Polarity | Protected against reverse voltage |
| Water Tightness | IP 68 - IP 69K |
| Mount | Pedestal, suspended |
| Housing | Aluminium alloy |
| Optics | Hardened glass, impact protected |
| Operating Temperature | -40°C to +85°C |
| Warranty | 5 years |
ABL LED3000 Series 40W Work Lamp Specifications Flyer (PDF)  ▲
---
Applications: heavy equipment, construction, mining, support vehicles, agriculture, forestry