Brand: PreView
Origin: USA
---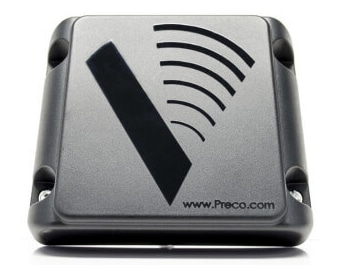 Click for:

PreView® Radar Systems from Sensata is an Advanced Driver-Assistance System (ADAS) – a rugged and reliable object detection technology that assists with protecting people and property.
PreView Sentry Radars have been a world-leader in close proximity collision mitigation radars for many years now. With on-ground consultation with contractors and mining customers, a limitation of certain applications were identified.
During installation of a large haul truck, it was identified that with PreView Sentry's patented 150° beam pattern, the inner rear wheels of the truck were within the radar's detection zone – therefore causing false detections. PreView Xtreme radar remained the only solution for haul trucks due to the narrower beam pattern.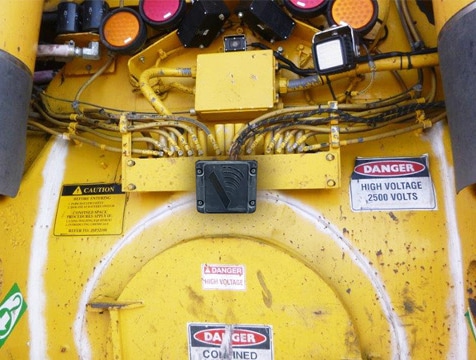 Enter the PreView Sentry®X
Using the Sentry platform, PRECO has created a product with a narrower field of view designed to support all the same applications/solutions as the original PreView Xtreme radar.
The Sentry®X measures radial range, speed and angle, reflectivity, and other parameters of multiple stationary and moving targets simultaneously – making Sentry X one of the world's leading close proximity collision mitigation solutions.
PreView Sentry®X Radar System Features & Benefits ▲
Designed to suit specific rear detection applications where a narrower radar beam is required to prevent the detection of the inner rear wheels of a haul truck
Azimuth field of view: ±55° (110° horizontal)
Programmable Detection Range: 0 – 30m (0 – 98′)
Programmable Detection Width: 0 – 60m (0 – 197′)
Built tough with 50G shock, 25G vibration and IP69K for extreme mining conditions
24Ghz frequency with configurable detection pattern
Utilises standard J1939 CAN communication protocols
PreView Sentry®X Radar System Specifications ▲
Frequency
24.05 - 24.25 GHz
Programmable Detection Range
0 - 30m (0 - 98′)
Programmable Detection Width
0 - 60m (0 - 197')
Azimuth FOV
±55° (110° horizontal)
Elevation FOV
±10° (10 dBsm target)
Power Supply
9 - 33V DC (reverse polarity and over-voltage protected)
Current
<0.5 A
Protection Rating
IP69K
Shock
50G
Vibration
25G, random, all three axis
Velocity Range
±20 mph (±9 m/sec)
Range Accuracy
±1 ft (0.3 m)
Angle Accuracy
±2° at ±10° FOV | ±5° at ±30°FOV | ±10° at ±40° FOV
Detection Pattern
Configurable (set based on model)
J1939 CAN Bus
250 or 500 Kbits/second
Data Update Rate
80 ms
Power On to Active
240 ms
Target Detection Time
240 ms
Target Resolution
4.5 ft (1.4 m) for static targets |
Approaching 1 ft (0.3 m) for dynamic targets
Alarm Output
Switch to ground | sink up to 1A | Over current protected |
Inactive State - High Impedance
Operating Temp.
-40°C to +85°C
Storage Temp.
-55°C to +105°C
Housing Material
Polycarbonate radome
Mounting
Four 0.22" (5.6 mm) diameter mounting holes
Sensor Dimensions (DxWxH)
1.28x4.9x4.06" (32.5x124x103mm)
Weight
1.0 lb (0.45kg)
PreView Sentry®X Radar System Specifications Flyer (PDF) ▲
Manuals
---
Applications: Heavy-duty object detection for Haul Trucks, Dump Trucks
---
Dimensions:
Width: 4.90" (124 mm), Height: 4.06" (103 mm), Depth: 1.28" (32.5 mm)