Brand: PreView
Origin: USA
---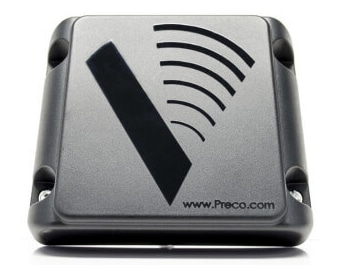 Click for:

PreView® Radar Systems from Sensata is an Advanced Driver-Assistance System (ADAS) – a rugged and reliable object detection technology that assists with protecting people and property.
Heavy-duty industry accidents are costly and can bring an entire operation to a halt. Unfortunately, these accidents are on the rise. According to the Occupational Safety and Health Administration (OSHA), approximately 75% of struck-by fatalities involve heavy equipment. PRECO believes that this is unacceptable, and aims to significantly reduce the incidence and severity of heavy-duty equipment accidents by developing the most reliable safety solutions available to OEMs, upfitters and fleet operations.
PRECO, the worldwide leader in heavy-duty object detection systems, is proud to announce their most advanced solution to date: the PreView Sentry.  This is the industry's most flexible, accurate and powerful solution Sentry has a fully adjustable detection zone, with the ability to detect objects from the face of the radar up to 30 meters (98 feet), and the width of the detection zone is adjustable to fit almost all vehicle types.
Sentry accurately identifies the location and velocity of up to 16 people or objects simultaneously and is designed to withstand the harsh environments encountered by heavy-duty equipment. With built-in fail safe alerts that notify the operator of radar blockage or communication issues, operators and fleet managers can be sure that they are working with the most reliable object detection system available.
PRECO's engineering team spent over two years developing the PreView Sentry radar in order to provide our customers with the most sophisticated heavy-duty object detection radar available.
PreView® Sentry Radar System Features & Benefits  ▲
Frequency: 24Ghz
Programmable Detection Range: 0 – 30m (0 – 98′)
Programmable Detection Width: 2 – 60m (6.5 – 197′)
Current Draw: Less than .25 AMP
Connects to reverse lights for power
Operating Temp: -40 F/ +185 F (-40 C to +85 C)
Sensor Dimensions: 4.9"H x 4.06"W x 1.28"D
Display Dimensions: 1.0"H x 2.3"W x 2.0"D
Ability to customize detection zone (range and width) onsite with PrecoNet Service Tool
Built to meet rugged J1455 Specs
Utilizes standard CAN communication protocols
PreView® Sentry Radar System Videos  ▲
PreView® Sentry Radar System Specifications  ▲
| | |
| --- | --- |
| Programmable Detection Range | 0 - 30m (0 - 98′) |
| Programmable Detection Width | 2 - 60m (6.5 - 197') |
| Range Accuracy | 0.3m |
| Transmitter Frequency | 24 - 24.25 GHz |
| Voltage | 9-33V DC |
| Current Draw | < 0.25A |
| Vibration | 25G, random, all three axis |
| Shock | 50G |
| IP Rating | IP69K |
| Compliance | Meets rugged J1455 specs |
| Operating Temperature | -40°C to +85°C |
| Detection Pattern | Fixed (based on model number) |
| Target Detection Time | 300ms |
| Azimuth Field of View | ±75 degrees (10 dBsm target) |
| Elevation Field of View | ±10 degrees (10 dBsm target) |
| Velocity Range | ± 9 m/sec (± 20 mph) |
| Velocity Accuracy | 0.2m/sec (0.5 mph) |
| Target Resolution | 1.4m for static targets, approaching 0.3 m for dynamic targets |
| Cycle Time | 120ms (A CAN bus target message is provided in every cycle) |
| J1939 CAN Bus | 250 Kbits/sec, terminated with 120 ohm resistor |
| LED Interface | Switch to ground, sink up to 1A, over current protected |
| Polarity | Reverse polarity and over-voltage protected |
| Housing (sensor) | Polycarbonate radome |
| Sensor Mount | Four 0.22" (5.6mm) diameter mounting holes |
| Sensor Weight | 1.0 lb (0.45 kg) |
| Sensor Dimensions (DxWxH) | 1.28x4.9x4.06" (3.25x12.4x10.3mm) |
PreView® Sentry Radar System Specifications Flyer (PDF)  ▲
Manuals
---
Applications: Heavy-duty object detection