Brand: Vision X
Origin: USA
---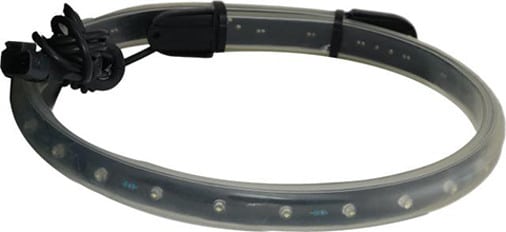 Click for:

Vision X Truck Bed LED Light Kit Features & Benefits  ▲
Built in Reflector Ensures Spotless Illumination
Ultra Low Power Consumption
Extremely low 0.67A Draw
The Vision X 3' rectangular HIL-TRUCK3W features truck bed led light kit, a wide flood beam pattern that offers you a very wide amount of light with not as much distance, and clear housing. The HIL-TRUCK4W comes with a standard warranty, 12V DC input, and weighs 1 pound. Coming with impact resistant flexible tubes along with built in reflector which ensures a spotless illumination.
Vision X Truck Bed LED Light Kit Specifications  ▲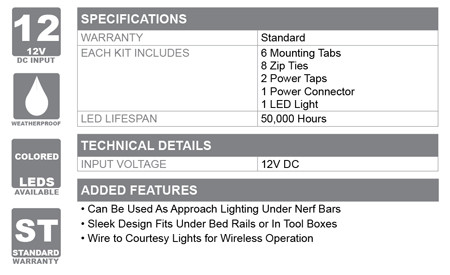 Vision X Truck Bed LED Light Kit Specifications Flyer (PDF)  ▲
Vision X Truck Bed LED Light Kit Parts Enquiry ▲