Brand: Vision X
Origin: USA
---

Click for:

This new generation of LED Light Bars features two features not seen on a Vision X light bar before, IRIS reflector technology, and dual mounting, both patented feet mount and end mount brackets are included standard.
The 5-watt LEDs in these light bars are paired with IRIS reflector technology to project usable light further than ever before before possible. The XPI Light Bars create an unmatched distance option in LED Light Bars. The 27 LED Light Bar produces 1,600ft of usable light
The XPI series offers several mounting options, Vision X's patented feet mounts, new end mount brackets, or pair the patented feet mounts with Vision X's billet tube mounts to mount to roll cages or any tube framing.
Vision X XPI LED Light Bar Specifications  ▲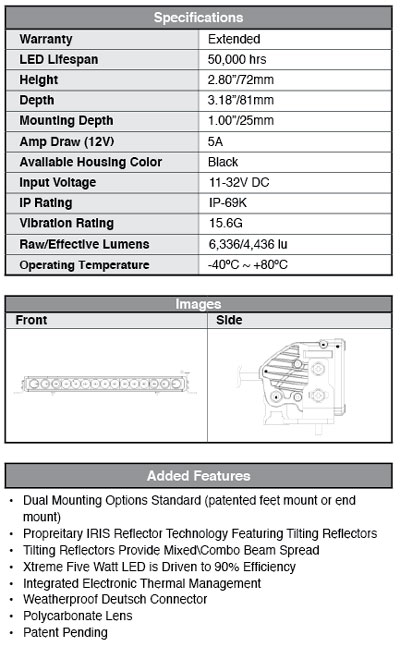 Vision X XPI LED Light Bar Parts Enquiry ▲