With a historic fire season in the Northern Hemisphere and the rapidly approaching fire season in the Southern Hemisphere, first responders must be confident that their gear will perform when needed. When an emergency occurs, seconds matter!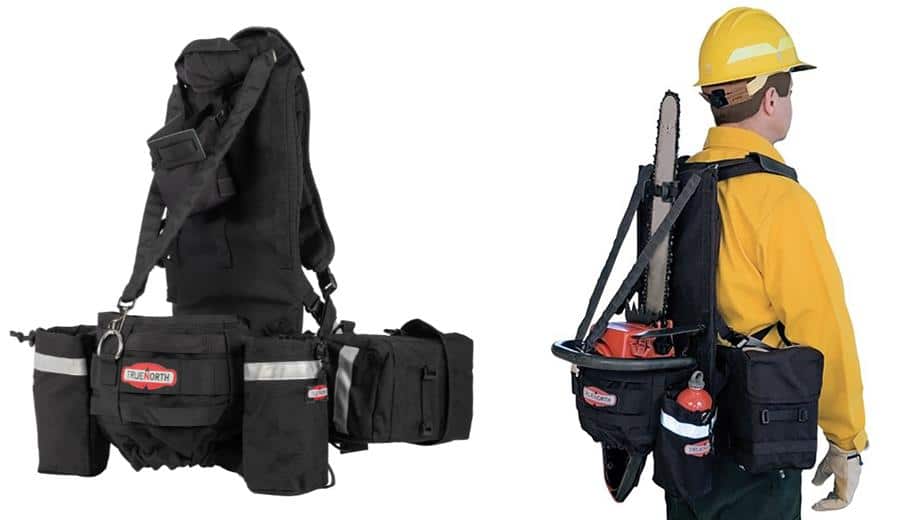 The CH210 chainsaw pack from True North is designed to give operators the ability to load and unload a saw in seconds. Holding the saw next to the operator's centre of gravity prevents it from bouncing and swinging as you manoeuvre through rough terrain, keeping the operator safe while reducing the stresses placed on their body.
The CH210 features an ax scabbard, a NextGeneration fire shelter case, and three drawstring pockets. The modular design allows you to position pouches along the belt or the back.
The pack is built tough, lightweight, and is NFPA 1977 certified. This pack is perfect for Fire Fighters, Emergency Personnel, Agriculture, and anybody in the emergency industry.
To learn more: Click Here