The Portable Paver Kit from Vision X provides light exactly where you need it. This handy lighting unit is completely portable, meaning it can be removed or attached at will. This reduces inventory cost as it can be transferred between units.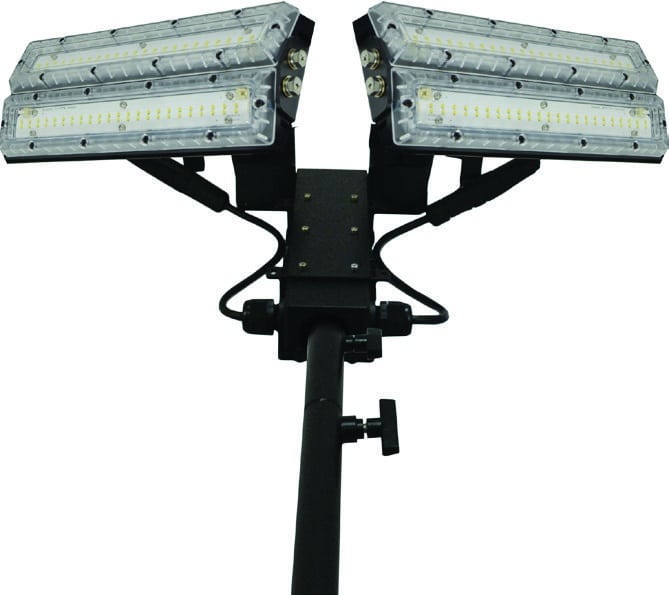 The Portable Paver Kit can be used for more than just the paving market. This light is perfect for mining, mobile repair, municipal utility, medical, and fire response applications.
The Kit includes 2 x CSWD96 lights, 1 x XPC-PS185-48 (AC only), 2 x flexible mounts, 1 x mounting bracket, 1 x storage case with wheels, and an adjustable 5'-9' mounting pole. With adjustable mounting pole and flexible ball joints, the Paver Light can be precisely positioned for any scenario. The lights produce 14,180 effective lumens. The lighting units are made from Die-Cast 6061 aluminium and the lens are polycarbonate. It is IP68 and IP69K certified and has a vibration rating of 15.6 Grms. With such a high-quality build, you can count on the Portable Paver Kit to perform even in the toughest conditions.
To learn more: Click Here