Reduce unscheduled maintenance and increase the amount of light hitting your work area with Vision X's AC range of lights.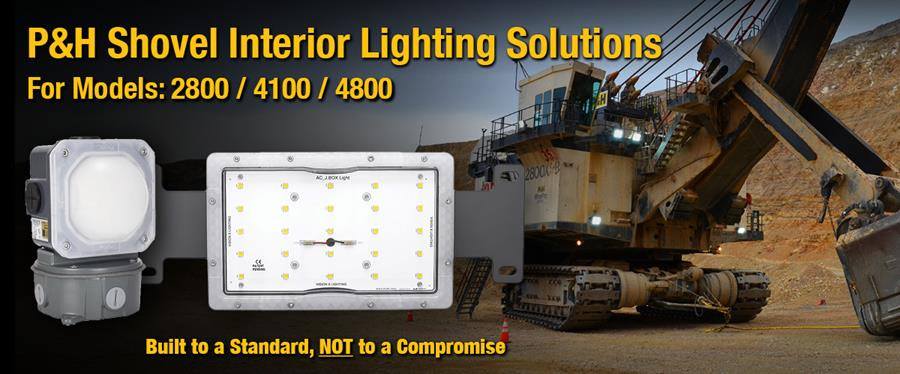 Replicating the form, fit and function of the OEM lights on P&H model 2800, 4100 and 4800 shovels, the Vision X fixtures offer a hassle-free alternative and have been manufactured to directly fit in to the existing bolt patterns on the machines.
The range includes a 50W LED Junction Box fixture suitable for interior house and track lighting, which provides 200+ degree lighting unmatched by other LED fixtures.
The 10W Junction Box light can be directly bolted on where the OEM door and access panel lighting had been fixed, with a robust mount and guaranteed light operation to reduce unexpected machine downtime. Optional colored covers for indicator lighting are also available for this fixture in blue, red, green and amber.