Voltage: AC & DC Solution
Project Scope
APS Lighting & Safety have been investigating a quality light fixture that can be used to replace standard light heads on tower light trailers.
HPS & MH traditional light heads on tower light trailers have very high power draw, traditionally between 400W – 500W per fixture or 2.4KW – 3KW for a 6-light trailer tower. This high power consumptions leads to higher fuel costs, lower run time due to high current draw and increased maintenance as the gensets are run at a higher rate. Many light fixtures are often large and heavy. It is not uncommon to have a fixture that is over 8.5kg a piece, so for a 6-light tower light, you are looking at nearly 50kgs just in light fixtures alone. This is not ideal in very high wind conditions, where the large bulky nature of these fixtures can act like sails and therefore risking the trailer to topple over. Many modern tower light trailers have automatic retraction systems, and during high winds will retract the tower to a safe operating height. This is not ideal when you need the maximum light perimeter on the ground.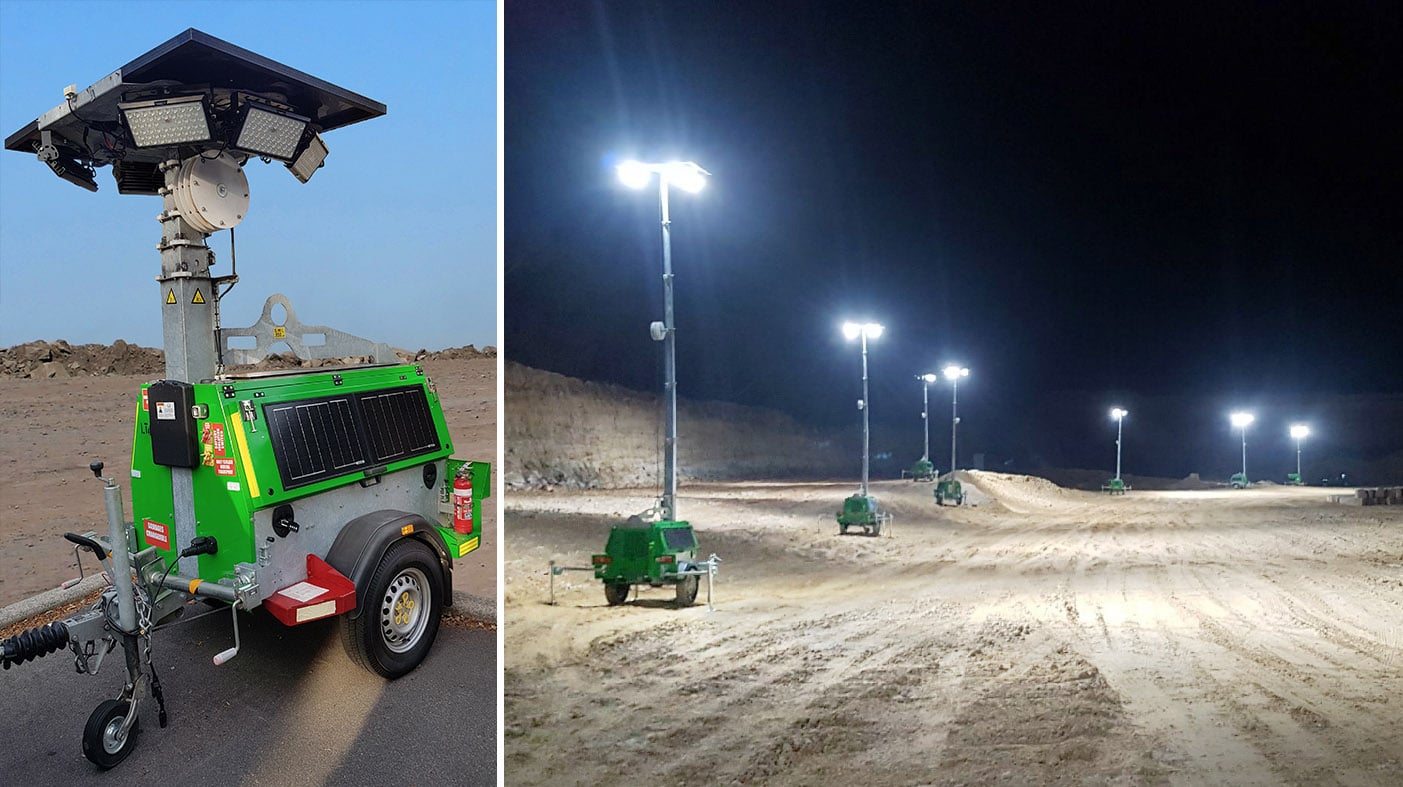 Solution
The Vision X VL Series Pitmaster LED light fixture was the preferred alternative to replace the existing standard mobile trailer light fixtures. Each fixture outputs 16,785 Lumens (or 100,710 Lumens for a 6-light trailer tower setup pictured). This solution is well suited to hybrid tower light trailers that run on both solar energy and diesel.
The VL Series Pitmaster LED fixtures are available in 48V DC only for dedicated 48V lighting towers, 90-277V AC and 10-32V DC fixtures. This allows the user to mount your drivers in the generator set and run low voltage (LV) power up to your light heads – making it safer to work with.
Another benefit of the Vision X VL Series Pitmaster lights is they weight 2.5kg (5.5 lbs) each. A total light head weight for a 6-light configuration of 15kg (33 lbs). A low weight combined with low profile fixtures reduces windage and risk of structural damage to the light tower. This means that they can operate at a higher tower height even in higher than normal winds.
Contact your local APS representative to test the Vision X VL Series Pitmaster (DC) LED Light fixtures on your fleet of tower light trailers.
Tower set to 8m Height, 6 x VX VL Series Pitmaster Lights